Advertiser Disclosure
How To Pay Off Student Loans Fast: 5 Easy Strategies
Updated On September 10, 2022
Editorial Note: This content is based solely on the author's opinions and is not provided, approved, endorsed or reviewed by any financial institution or partner.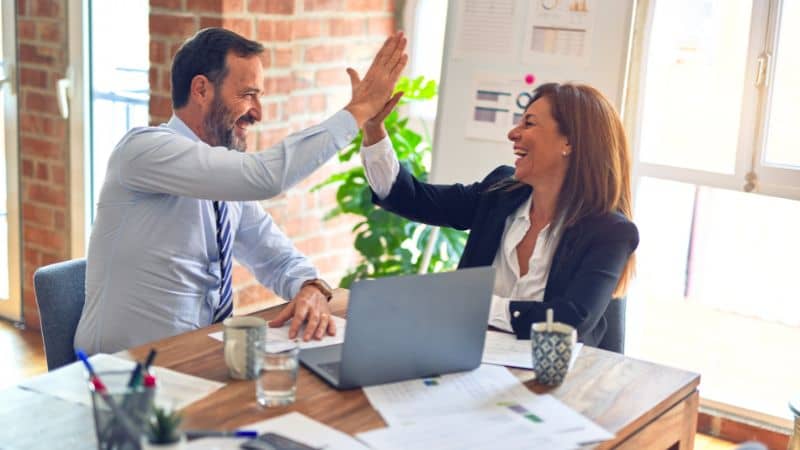 How do we make money?
The products featured on this website are from our partners who compensate us. This may impact which companies we review, the products we evaluate, and where and how a product appears on a page. We receive compensation from a partner when you apply for and receive a product through Mentor. This helps us to support our website, offer free content, tools and calculators, and continue to be one of the leading sources on personal finance.
Want to pay off student loans fast?
If you want to get out of debt, you may be wondering whether there are smarter ways to pay off student loans. While your student loan debt may be hard to manage, the good news is you have options for student loan repayment.
Top Picks For Student Loan Refinancing
September 2023
Variable APR
?

APR, or Annual Percentage Rate, is the price you pay to borrow money. Variable APR means that your interest rate can fluctuate over time, which can increase or decrease your monthly student loan payment. Typically, a variable-rate loan has a lower introductory rate than a fixed-loan rate loan. Variable APR includes a 0.25% discount when you enroll in autopay.
Fixed APR
?

APR, or Annual Percentage Rate, is the price you pay to borrow money. Fixed APR means that your interest rate will always stay the same. Even if interest rates change, your interest rate or monthly payment will not. Fixed APR includes a 0.25% discount when you enroll in autopay.
APR
In this guide, you'll learn five easy strategies to pay off student loans fast:
1. Make an extra student loan payment
One of the best strategies to pay off student loans fast is to make an extra student loan payment. Since there are no prepayment penalties, you can either pay more than the minimum payment each month or make as many extra payments each year as possible.
For example, if your monthly minimum payment is $400 per month, and you have more discretionary income, consider paying $500 per month. Similarly, in addition to making 12 monthly payments per year, consider an extra payment of any amount once every three months for a total of 16 payments per year.
Contact your lender and explain that you want to make higher monthly payments and/or additional payments several times per year. Your lender should be willing to accommodate this request. Be sure to specify that you want to apply any extra payment above the minimum payment to principal only (not to next month's monthly payment) to limit the amount of interest that accrues.
2. Refinance your student loans
Student loan refinancing is often the single best strategy to lower your student loan interest rate. Student loan refinancing allows you to pay off your existing student loan and assume a new student loan with a lower interest rate.
There are multiple private student loan lenders who offer interest rates as low as 2% to 3%, which is substantially lower than government loans and in-school private loan interest rates. You can choose both fixed and variable rates (and with some lenders, hybrid loans with both a fixed and variable feature) and loan terms ranging from 5 to 20 years.
Each lender has its own eligibility requirements and underwriting criteria, which may include minimum income, a minimum credit score and free cash flow. To maximize your chances of being approved, you should apply to multiple lenders and consider using a co-signer.
3. Apply for student loan forgiveness
If you are a teacher or public servant, or considering a career as a teacher or public servant, there are student loan forgiveness programs that will forgive a portion, or all, of your student loans. The federal government created these programs to encourage promising individuals to give back to their communities.
Teacher Student Loan Forgiveness is for full-time teachers with five years of teaching experience in a designated elementary or secondary school or educational service agency that serves students from low income families. Teachers with federal direct loans or Stafford Loans are eligible to have up to $5,000 forgiven and up to $17,500 forgiven for elementary and secondary special education teachers and secondary math and science teachers.
Public Service Loan Forgiveness is for student loan borrowers with direct student loans or consolidated student loans who are employed full-time in an eligible state, local or federal public service job or 501(c)(3) non-profit job who make 120 eligible on-time payments. Public servants who qualify for this type of student loan forgiveness can have 100% of their student loans forgiven.
You can also check with your student loan servicer to more about options for student loan relief. For example, if you have federal student loans, you could explore student loan forgiveness with Aidvantage, MOHELA, EdFinancial or your student loan servicer.
4. Get student loan benefits at work
Speak with your human resources department to learn if your company offers student loan repayment benefits. If not, now may be the time to make your pitch for a new employee perk. According to a American Student Assistance survey, 76% of respondents said that if a prospective employer offered a student loan repayment benefit, it would be a deciding or contributing factor for the respondent to accept the job.
Companies such as Fidelity, PwC, Penguin Random House, Aetna and others are now offering their employees student loan repayment benefits in addition to 401(k) and health insurance benefits. According to the Society of Human Resource Management, 4% of companies are currently offering a student loan repayment benefit. Each company has its own eligibility criteria, but typically you need to be employed for a certain amount of time and make regular monthly student loan payments.
For example, Fidelity employees at the manager level and below are eligible to receive up to $2,000 per year up to $10,000 toward their student loans. PwC pays up to $1,200 per year for six years toward an employee's student loan debt. Last month, Penguin Random House announced it will pay $1,200 per year up to $9,000 in student loan repayment benefits. Aetna offers up to $2,000 in matching student loan payments so long as an employee earned a degree within three years of applying for the benefit.
The student loan repayment benefit is considered income so the employee is responsible for the associated taxes.
5. Make a lump-sum student loan payment
You can make a lump-sum student loan payment to reduce your principal student loan balance. This lump-sum student loan calculator shows you how much you can save when you make a one-time, lump-sum student loan payment.
How can you make a lump-sum student loan payment? You could save up the funds, or alternatively, use money from a bonus, tax refund or raise. If you can pay your housing, transportation, student loans, necessities and other personal expenses with your base salary, then you are in a solid position to apply any additional cash windfall that comes throughout the year toward student loan debt payment.
Your first inclination might be to spend your tax refund, bonus or raise on a vacation or other personal purchase. However, the wiser move is to apply any extra money toward paydown of principal on your student loans. Not only will you save on additional interest expense, but you can also make a meaningful impact to reduce your outstanding loan balance. This strategy of using a lump-sum payment will help you accelerate your path to financial freedom.
Other Resources: Pay Off Student Loans
Mentor can help you learn more about these various options: