Advertiser Disclosure
How To Refinance Student Loans
Updated On March 16, 2023
Editorial Note: This content is based solely on the author's opinions and is not provided, approved, endorsed or reviewed by any financial institution or partner.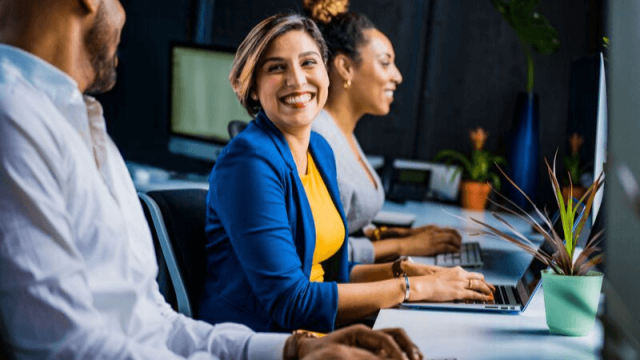 How do we make money?
The products featured on this website are from our partners who compensate us. This may impact which companies we review, the products we evaluate, and where and how a product appears on a page. We receive compensation from a partner when you apply for and receive a product through Mentor. This helps us to support our website, offer free content, tools and calculators, and continue to be one of the leading sources on personal finance.
If you want to know how to refinance student loans, then you could save money, pay off your student loans faster, and become debt-free. With student loan refinancing, you combine your existing federal student loans, private student loans or both into a new, single student loan with a lower interest rate.
Top Picks For Student Loan Refinancing
June 2023
Variable APR
?

APR, or Annual Percentage Rate, is the price you pay to borrow money. Variable APR means that your interest rate can fluctuate over time, which can increase or decrease your monthly student loan payment. Typically, a variable-rate loan has a lower introductory rate than a fixed-loan rate loan. Variable APR includes a 0.25% discount when you enroll in autopay.
Fixed APR
?

APR, or Annual Percentage Rate, is the price you pay to borrow money. Fixed APR means that your interest rate will always stay the same. Even if interest rates change, your interest rate or monthly payment will not. Fixed APR includes a 0.25% discount when you enroll in autopay.
APR
How To Refinance Student Loans
Compare Lenders
When you compare lenders, you can look at various features, including interest rates and other loan terms. You can explore variable and fixed interest rates, payoff terms, residency requirements (if any), minimum credit score and other terms. Most borrowers select the lender who approves them for the lowest interest rate. This helps you save the most money.
Get Interest Rate Estimates
Here's a great part about student loan refinancing. Most lenders allow you to check your new interest rate for free before applying. These are interest rate estimates based on some basic information that you submit, and you can pre-qualify online in only a few minutes. You can check your estimated interest rate with multiple lenders with no impact to your credit score. This is called a soft credit check.
Choose a Lender and Select Loan Terms
Once you choose the best lender for you, it's time to decide if you want a fixed interest rate or variable interest rate. A fixed interest rate means you will always have the same interest rate for the remainder of your repayment period. A variable interest rate means that your interest rate can change during your repayment period. Typically, variable interest rates are lower than fixed interest rates. If you plan to pay off your loan fast, a variable interest rate may be the best choice.
Next, you can decide your student loan repayment term, which typically ranges from 5 to 20 years. If you want to pay off your student loans faster, you can choose a repayment term closer to 5 years. While your monthly payment may be higher, you can save more money on interest and pay off student loans faster. If you want a lower monthly payment or need more time to pay off student loans, then you could choose a payment term closer to 20 years. However, a longer repayment term may result in more interest payments.
This student loan refinancing calculator shows you how much money you can save with student loan refinancing.
Apply
You're now ready to apply. You can apply to refinance student loans with lenders directly online. The process takes only about 10-15 minutes, and you can upload your supporting documentation. Your lender may request the following:
Proof of citizenship or residency (government ID or social security number)
Valid ID (drivers license or passport)
Proof of income (pay stubs or job offer letter)
Transcripts or proof of graduation
Student loan statements (from your current federal and private student loans)
At this stage, your lender will do a hard credit pull to confirm your credit background. Lenders may evaluate your credit score, other debt obligations and your debt-to-income ratio. Your lender wants to ensure that you can repay your student loans in full and also pay your living expenses and any other debt.
You can also add a co-signer when you apply. If you're applying with a co-signer, your co-signer will also submit their documentation. Co-signers who have a strong credit and income profile can help you get approved and could help you get a lower interest rate.
Sign Documents
If you're approved, it's time to sign the final loan documents, including disclosures. Once you sign the final loan documents, you have a three-day rescission period if you decide to cancel your student loan.
If you're not approved, you should ask your lender why. You may be able to add a co-signer with strong credit and income who can help get you approved. You may need more monthly cash flow, which you can do my earning more, cutting expenses or both. Or, you may need to improve your debt-to-income ratio, which you can do by earning more income, paying down existing debt, or both. Also, if you're not approved by one lender, you can still apply to multiple other student loan refinancing lenders.
Loan Gets Disbursed
Congratulations! You're all done. Your new lender will pay off your existing student loans. You should keep making monthly payments to your previous lender until you receive confirmation that your old student loan has been paid off by your new lender. If you overpay your old lender during this transition period, you will be refunded the difference. Going forward, you'll make your monthly student loan payment to your new lender. Remember to sign-up for automatic withdrawals from your bank account so you never miss a student loan payment. Most lenders will discount your interest rate 0.25% when you set up autopay.