Advertiser Disclosure
The Ultimate Guide To Personal Loans
Updated On September 5, 2023
Editorial Note: This content is based solely on the author's opinions and is not provided, approved, endorsed or reviewed by any financial institution or partner.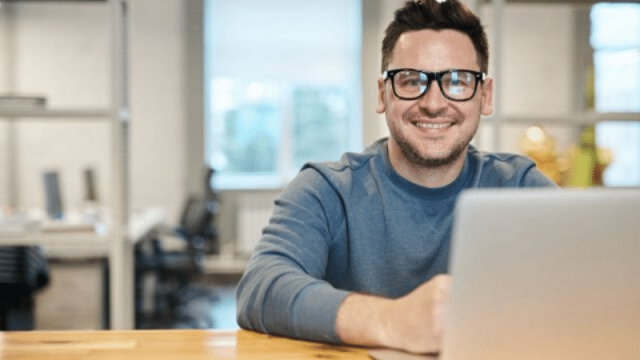 How do we make money?
The products featured on this website are from our partners who compensate us. This may impact which companies we review, the products we evaluate, and where and how a product appears on a page. We receive compensation from a partner when you apply for and receive a product through Mentor. This helps us to support our website, offer free content, tools and calculators, and continue to be one of the leading sources on personal finance.
Personal loans are a popular tool to help you get quick access to cash, pay off debt, and consolidate credit cards.
Most personal loans are unsecured, meaning you don't need to pledge collateral like your home or car. Loan amounts range from $1,000 to $100,000 and are repaid in fixed amounts typically in two to five years.
Your interest rate will depend on your credit score, income and other factors. There are many uses for personal loans, ranging from debt consolidation and home improvements to medical bills and weddings.
Choosing the right personal loan is easier than you think if you know what look for.
Top Picks For Personal Loans
September 2023
APR
?

APR, or Annual Percentage Rate, is the price you pay to borrow money. Variable APR means that your interest can fluctuate over time, which can increase or decrease your monthly payment. Fixed APR means that your interest will always stay the same. Even if interest rates change, your interest rate or monthly payment will not. APR includes a 0.25% discount when you enroll in autopay.
In this ultimate guide to personal loans, you will learn to:
Personal Loans: Why To Get A Personal Loan
It's important to figure out why to get a personal loan. Some popular examples include:
Pay off credit card debt
Pay for a home renovation
Pay medical bills
Improve your credit
Pay for an engagement ring
Pay for a wedding
Pay for a honeymoon
Pay for a vacation
Start a business
Most lenders will give you a personal loan that can be used for any reason. It's helpful to know upfront what you plan to use the personal loan for, even if you change your mind later. This will keep you focused on your financial goal.
Determine How Much Money You Need to Borrow
The best way to determine how much money you need to borrow is to research the full cost of the expense. Most lenders have a minimum loan balance and maximum loan balance. Typically, you can borrow a personal loan from $1,000 to $100,000, so you should budget accordingly to determine how much money you need.
You should also know that many personal loans have origination fees. Origination fees are fees that are paid to the lender and are equal to a percentage of your personal loan amount. Most lenders charge an origination fee of 1% to 5% of your initial loan balance. For example, if you borrow a $20,000 personal loan, and the origination fee is 5%, the origination fee would be 5% of $20,000, or $1,000. The origination fee is added to the loan balance, so the good news is you don't have to pay an origination fees upfront.
You can check with your lender to determine if they charge any origination fees.
Make Sure You Can Afford the Monthly Payments
This may sound simple, but it's important that you can afford the monthly payments. Here's a great way to make sure you can afford the monthly payments. Your monthly payment is comprised of three major components:
Your loan balance (the amount of your personal loan)
Your repayment term (how long you will have to repay your personal loan)
Your interest rate (how much it costs to borrow your personal loan)
You can compare different terms to find the personal loan terms that match your financial needs and goals. For example, if you want to pay off your personal loan faster, you can choose a shorter repayment term. This will result in higher monthly payments, but it will save you money overall because you will pay less interest.
If you need more time to pay off a personal loan, you can choose a longer repayment term. This will lower your monthly payment, but it will cost more money in higher interest.
This personal loan calculator shows you your monthly payment, total interest and total payment.
If your goal is to pay off credit cards faster, this credit card payoff calculator shows you how much money you can save.
Check Your Credit Score
It is important to understand your credit score when applying for a personal loan. Lenders will evaluate your credit score and credit history to ensure that you're financially responsible.
Here is a helpful chart to better understand your credit score:
Here's a general rule of thumb: the higher your credit score, the lower your interest rate. Lenders prefer to lend to borrowers with a good credit score who can repay their personal loans on-time and in full. Most lenders prefer that you have at least a 650 credit score.
If you have a credit score less than 600, you can still get approved for a personal loan. If you have bad credit, you can apply with a qualified co-signer to help you get approved and even get a lower interest rate.
Compare the Best Personal Loan Companies
You can compare personal loan companies to find the right lender for you. You can evaluate the best personal loan companies to find the lowest interest rate and best payment terms. There are all types of personal loan lenders, including online lenders, banks and credit unions.
Each lender has its own rates, fees, application and underwriting process. The good news is that you can apply to multiple lenders to improve your chances to get approved for a personal loan.
You can compare the latest personal loan rates and find the best lender for you.
Apply for a Personal Loan
Now it's time to apply for a personal loan. You can apply for a personal loan online, and the application is easy to complete. Before you apply, most lenders allow you to check your interest rate for free with no impact to your credit score. This is called a soft credit check.
You can compare interest rates with different lenders to find the best personal loan terms. By applying to multiple lenders, you can increase your chances of being approved and finding the best rate.
When you apply, each lender will require at least the following documentation:
Proof of identity (a driver's license or passport, for example)
Social Security Number
Proof of income (a recent paystub or an offer of employment)
Some lenders may require bank statements or bank account information to deposit funds into your bank accounts. Each lender has its own underwriting requirements so documentation may vary by lender.
When you apply, lenders will complete hard credit pull so they can evaluate your credit score and assess your history of financial responsibility. Typically, your application can be processed in as little as one day to as many as 14 days, depending on the lender.
Sign Your Personal Loan Agreement
Congratulations! If you've been approved for a personal loan, it's time to sign your personal loan agreement.
A loan agreement contains the details of your personal loan, which may include the loan amount, interest rate, repayment term, fees and other important terms and conditions. Make sure to review your loan agreement carefully so that you fully understand the personal loan you are borrowing.
Once you sign your personal loan agreement, it's time for your lender to disburse your personal loan. Funds are typically disbursed through direct deposit into your bank account.
The processing time can vary by bank, but typically it can take about one to two days for the direct deposit to process once the funds have been disbursed.When you receive the funds, you can start using your personal loan.