Advertiser Disclosure
What is a Personal Loan?
Updated On November 1, 2021
Editorial Note: This content is based solely on the author's opinions and is not provided, approved, endorsed or reviewed by any financial institution or partner.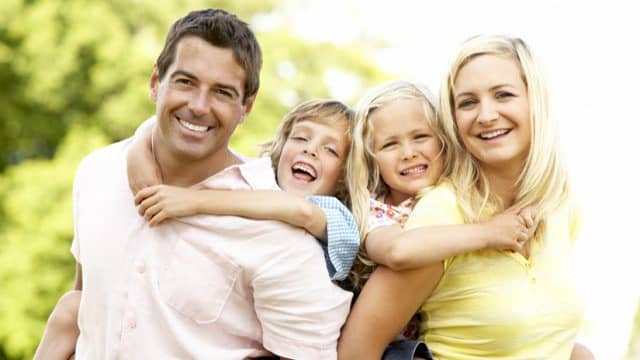 How do we make money?
The products featured on this website are from our partners who compensate us. This may impact which companies we review, the products we evaluate, and where and how a product appears on a page. We receive compensation from a partner when you apply for and receive a product through Mentor. This helps us to support our website, offer free content, tools and calculators, and continue to be one of the leading sources on personal finance.
A personal loan is an unsecured loan typically from $1,000 – $100,000 with fixed or variable interest rates that can be used to make a large purchase or to consolidate debt.
The term "unsecured" means that there is no underlying collateral attached to the loan. For example, if you borrow a mortgage for your house, your mortgage is a "secured" loan in which your home is the collateral. If you default on your mortgage, your lender will then own your home.
Since a personal loan is unsecured, there is no underlying collateral attached to a personal loan. As a result, the interest rate on an unsecured loan such as a personal loan is higher than the interest rate on a secured loan such as a mortgage because the lender is assuming more risk.
However, interest rates on personal loans are often much lower than the interest rates on credit cards, which typically range from 10-20% (or higher).
Depending on your credit profile, you may be able to qualify for a low personal loan interest rate and save money compared to a credit card. The interest rate on your personal loan will depend on several factors, which may include your credit score, credit history and debt-to-income ratio.
Top Picks For Personal Loans
September 2023
APR
?

APR, or Annual Percentage Rate, is the price you pay to borrow money. Variable APR means that your interest can fluctuate over time, which can increase or decrease your monthly payment. Fixed APR means that your interest will always stay the same. Even if interest rates change, your interest rate or monthly payment will not. APR includes a 0.25% discount when you enroll in autopay.
When Should You Use A Personal Loan?
Personal loans are best for purchases that you plan to repay in less than five years. Unlike student loans or mortgages that are spent on specific purchases such as education or a home, respectively, personal loans can be spent at your discretion.
1. Debt Consolidation
Debt consolidation is one of the most popular reasons to obtain a personal loan.
When you consolidate your debt, you combine all your existing debt into one loan so that you can make one monthly payment instead of multiple monthly payments.
If you can obtain a lower interest rate by consolidating your debt compared with your current credit card interest rate, then a personal loan can help you to pay off your debt more quickly.
If you have existing credit card debt, for example, you might be able to obtain a personal loan at a lower interest rate than your existing credit card interest rate.
For example, if you have $10,000 of credit card debt at 15% interest and can obtain a personal loan at 7% interest (depending on your credit profile and other factors), you could potentially cut your interest payments by more than 50%.
When you consolidate your debt, you should reflect on how and why you acquired this debt. Understanding the how's and why's are even more important than lowering the interest rate with a personal loan.
Was it a bad spending habit? Lack of a monthly budget? Cash flow constraint? Need more income? Creating a monthly budget to monitor your income and expenses will help you better manage your monthly cash flow.
Comparing Personal Loans And Credit Cards
First, you need to compare the interest rate on your credit card with the interest rate on the personal loan to determine which interest rate is lower. Responsible financial borrowers should be able to obtain a lower interest rate with a personal loan.
Second, you need to understand that if you do qualify for a lower interest rate, how many years you will have to repay your personal loan compared with your credit card debt and whether you are comfortable with the repayment period.
Having a shorter-term loan repayment period can not only save you interest costs, but also instill discipline to retire your debt more quickly.
2. Medical Expenses
If you have a medical emergency or unexpected medical expense and are unable to pay the full cost in cash upfront, a personal loan can be a better solution than a credit card. Often, you can qualify for a higher loan amount with a personal loan than a credit card, which may be necessary for your health expenses.
3. Home Improvement
If you need to complete an emergency home repair or a small home improvement project, and cannot take a home equity loan, access a line of credit or mortgage refinance, then a personal loan may be an attractive option.
A personal loan can make good financial sense for a home renovation project if the renovation improves the financial value of your home (and the cost to borrow the personal loan is less than the expected appreciation of your home as a result of the renovation project).
Other Uses For A Personal Loan
Wedding - According to The Knot 2016 Real Weddings Study, the average cost of a wedding last year was $35,329. In Manhattan, the average cost is $78,464 – more than double the national average.
If you are planning to get married, and you do not have the financial resources to pay for your wedding, then your best bet is to consider a smaller wedding and find ways to cut costs without borrowing. If that is not feasible, then a personal loan can save you interest costs compared to a credit card.
Other Key Life Events - Personal loans can be obtained to help pay for other key life events, including an engagement ring, baby, moving, honeymoon and many other uses.
However, your best bet for a personal loan is debt consolidation so that you can lower your interest rate, repay your debt more quickly and be on your path to achieve financial freedom.
The good news is that there is no prepayment penalty for paying off your personal loan early so you can pay off your personal loan anytime. And you can choose a fixed or variable interest rate.
With the help of technology, you can learn your new rate online within minutes. Plus, technology has lowered the fees for a personal loan, which means more money in your pocket and less in theirs.
Credit Card Consolidation Can Help Cut Your Credit Card Interest Rate by up to 50%
Unsecured personal loans can help with credit card consolidation and cut your credit card interest rate by as much as half. Personal loans can also help with major purchases, major life events (engagement ring, moving, wedding or new baby), home repairs, a vehicle purchase or a vacation.