Advertiser Disclosure
5 Ways To Earn More Credit Cards Points and Miles
Updated On November 1, 2021
Editorial Note: This content is based solely on the author's opinions and is not provided, approved, endorsed or reviewed by any financial institution or partner.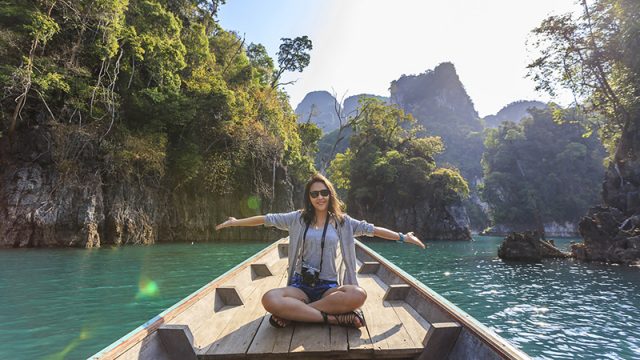 How do we make money?
The products featured on this website are from our partners who compensate us. This may impact which companies we review, the products we evaluate, and where and how a product appears on a page. We receive compensation from a partner when you apply for and receive a product through Mentor. This helps us to support our website, offer free content, tools and calculators, and continue to be one of the leading sources on personal finance.
If you love credit card rewards, then there's nothing more satisfying than doing everything possible to maximize credit card points and credit card miles.
Here are 5 ways to earn more points, miles and cash back with your favorite credit cards.
1. Spend the minimum amount to earn the sign-up bonus
Whether it's travel rewards credit cards, cash back credit cards or even 0% APR credit cards, most credit cards come with an attractive sign-up bonus. A sign-up bonus are the points, miles or cash you earn for signing up for a credit card. Typically, a sign-up bonus requires you to spend a certain amount of money within a certain period.
It's beneficial to choose a credit card with a sign-up bonus. Often, the sign-up bonus alone can cover the annual fee (if there is one) and help you earn great travel rewards or even put cash in your pocket.
For example, a sign-up bonus could be 50,000 bonus points if you spend $3,000 within the first three months of opening a new credit card. Once you spend the $3,000 in three months, you earn the bonus points. Then, you can redeem these points for travel benefits, for example, such as free airfare, free hotel stays and other perks.
If you are unable to spend the required amount in the period required, then don't. It's doesn't make good financial sense to spend money you don't have and then be responsible for paying finance charges. Think of the sign-up bonus as a nice perk, but not required. Alternatively, you can choose credit cards that have a lower required spend.
2. Make sure you sign-up for bonus rewards categories
In addition to sign-up bonuses, many credit cards offer bonus categories to earn credit card miles or credit card points. For example, you could earn additional bonuses for spending on certain categories such as gas, groceries, and dining and entertainment. Many credit cards automatically enroll you in these categories so that you can earn bonus points and miles. Other credit card companies ask that you register. In either case, make sure you receive all the bonus points and bonus miles you can so that you maximize credit card benefits based on your spending.

3. Add an authorized user to earn more points and miles
You can add an additional authorized credit card user to your credit card account to help you earn more miles, bonus points or cash back. Some credit cards even allow you to earn an additional sign-up bonus if you add an authorized user within a certain time period. An authorized user is someone you trust such as a family member that you can add to your credit card account. You should know that an authorized user can spend on your credit card, but ultimately, you are financially responsible for your credit card account.
4. Use a credit card instead of cash
As a general principle, credit cards are superior to cash so long as you pay off your credit card balance in full each month. You don't want to carry a credit card balance, or you'll owe significant interest and finance charges. The reason you should pay for spending on your credit card is that you can earn points, miles or cash back for every dollar you spend. So, even small purchases make sense to put on your credit card, assuming there is no credit card fee.
For example, groceries, gas, travel, dining, subscriptions and entertainment are all good categories where you can use a credit card.
5. Combine credit cards to maximize awards
If you like credit card hacks, this one can help you maximize credit cards rewards. If you have a Chase Freedom® and a Chase Sapphire Preferred® Card, you can combine these credit cards to maximize your credit card rewards.
Here's how it works.
You can use your Chase Freedom® credit card for any purchases where you can earn 5% rewards. Then, you should transfer those points to your Chase Sapphire Preferred® Card for redemption. The secret here is that by converting these points, you can now redeem them at a rate of 1.25 cents for each point. That means you can redeem these points – at a 25% bonus – for travel on the Chase Ultimate Rewards website. If you prefer, you can also transfer these points to various partner airlines and redeem the points for frequent flier miles.
In either case, combining the Chase Freedom® and a Chase Sapphire Preferred® Card is a win-win.