Advertiser Disclosure
7 Student Loan Changes To Expect This Year
Updated On November 1, 2021
Editorial Note: This content is based solely on the author's opinions and is not provided, approved, endorsed or reviewed by any financial institution or partner.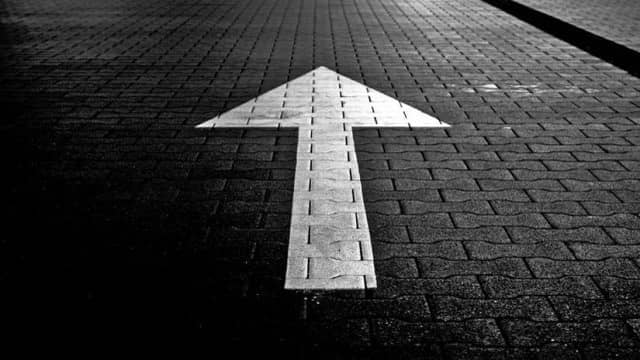 How do we make money?
The products featured on this website are from our partners who compensate us. This may impact which companies we review, the products we evaluate, and where and how a product appears on a page. We receive compensation from a partner when you apply for and receive a product through Mentor. This helps us to support our website, offer free content, tools and calculators, and continue to be one of the leading sources on personal finance.
Here are 7 student loan changes to watch for in 2018 and what you need to know:
Student Loan Changes #1: Student Loan Forgiveness
Today, the standard repayment period for federal government student loans is 10 years. Under an income-driven repayment plan, payments are capped at 10% of a borrower's income for 20 years (for undergraduate loans) or 25 years (for graduate student loans).
Trump's student loan proposal would raise the income cap, but shorten the repayment period. Under Trump's plan, your monthly student loan payments would be capped at 12.5% of your income. After 15 years of monthly payments, your remaining student loan debt would be forgiven.
What It Means For You: While Trump's proposal raises the monthly payment cap from 10.0% to 12.5% of income, his student loan proposal forgives the remaining student loan balance five to 10 years sooner than the current income-driven repayment plans.
Top Picks For Student Loan Refinancing
December 2023
Variable APR
?

APR, or Annual Percentage Rate, is the price you pay to borrow money. Variable APR means that your interest rate can fluctuate over time, which can increase or decrease your monthly student loan payment. Typically, a variable-rate loan has a lower introductory rate than a fixed-loan rate loan. Variable APR includes a 0.25% discount when you enroll in autopay.
Fixed APR
?

APR, or Annual Percentage Rate, is the price you pay to borrow money. Fixed APR means that your interest rate will always stay the same. Even if interest rates change, your interest rate or monthly payment will not. Fixed APR includes a 0.25% discount when you enroll in autopay.
APR
Student Loan Changes #2: Student Loan Repayment
Trump also proposed to combine the existing repayment plans – Pay As You Earn (PAYE) and Revised Pay As You Earn (REPAYE) – into a single plan to make it less confusing for borrowers.
Under the PAYE and REPAYE income-driven repayment plans, you pay 10% of your discretionary income each month toward your federal undergraduate student loans for 20 years, at which point any remaining balance on your federal undergraduate student loan is forgiven.
Under REPAYE, if you have graduate school student loan debt, the repayment period is 25 years before your remaining student loan debt is forgiven.
What It Means For You: The existing student loan repayment plans may be combined into a single repayment plan – with further details needed to assess the impact.
Student Loan Changes #3: Variable Rate Student Loan vs. Fixed Rate Student Loan
When you borrow or refinance your student loans, you have a choice between a fixed interest rate and a variable interest rate.
There are advantages and disadvantages to each choice.
For 2018, pay attention to interest rates. Last December, the Federal Reserve unanimously raised its benchmark interest rate by 0.25%. The Fed also forecast three additional rate hikes in 2018.
While this is good news for savers in the form of higher yielding savings accounts, higher interest rates adversely affect consumer borrowers with variable interest rate loans such as student loans (as well as credit card and mortgage debt) in the form of higher interest costs.
While the December rate hike was minimal, there likely will be additional rate increases this year. If you currently have variable rate debt, you should consider refinancing into a fixed interest rate loan. If you are borrowing a new student loan, you should consider a fixed interest rate student loan.
Student Loan Changes #4: Role of Private Sector & Banks
President Trump wants to increase the role of the private sector – particularly private lenders such as banks – in the issuance of federal student loans. Why?
Trump believes that the federal government generates too much "profit" from issuing student loans, and wants private sector lenders to participate in federal student loan origination.
Currently, only the federal government issues all federal student loans through the Direct Loan program.
Prior to 2010, the federal government issued student loans and private banks issued federally-backed student loans.
What It Means For You: How can student loan borrowers benefit from banks and other financial services companies increasing their participation in student loan origination? There may be several benefits, but prospective student loan borrowers would, at a minimum, be looking for lower student loan interest rates, better customer service and a more simple student loan application process.
Student Loan Changes #5: Colleges & Universities: Financial Responsibility?
The high cost of tuition at many colleges and universities has led students to borrow more to fund the cost of their education. Financial aid, scholarships and other financial support help offset the cost of higher education.
However, Trump has called on colleges and universities with large endowments to help lower the cost of tuition, or face potential loss of tax exempt status.
"If the federal government is going to subsidize student loans, it has a right to expect that colleges work hard to control costs and invest their resources in their students," Trump said in a speech last October. "If colleges refuse to take this responsibility seriously, they will be held accountable."
What It Means For You: The proposal would seek to increase risk sharing and financial responsibility between the federal government and colleges and universities. Currently, there is a mismatch in risk sharing and financial responsibility: colleges and universities set tuition rates, but the federal government assumes all default risk on federal student loans. If the proposal is implemented, tuition rates could decrease and therefore students would borrow less debt.
Student Loan Changes #6: Proposed Legislation
Over the past year, there have been multiple legislative bills proposed in Congress to help alleviate the student loan debt burden. Here is a rundown of some of these bills:
Reauthorization of the Higher Education Act: the primary law that governs higher education, including student loans, which is reauthorized every five years
Stop Taxing Death and Disability Act: a proposal to stop taxing forgiven student loan amounts once the borrower has died or become disabled
Simplifying The Application For Student Aid Act: a proposal to modify the Higher Education Act and simplify the Free Application for Federal Student Aid (FAFSA) to allow borrowers to continue to use income tax returns from two years prior to the application date (rather than only one year prior)
Various Employer-Sponsored Student Loan Repayment Plans: proposals to create incentives for employers to help their employees repay their student loan debt
What It Means For You: There are multiple legislative bills in various stages in Congress. Stay tuned.