Advertiser Disclosure
Elizabeth Warren: Cancel $50,000 of Student Loan Debt
Updated On January 13, 2022
Editorial Note: This content is based solely on the author's opinions and is not provided, approved, endorsed or reviewed by any financial institution or partner.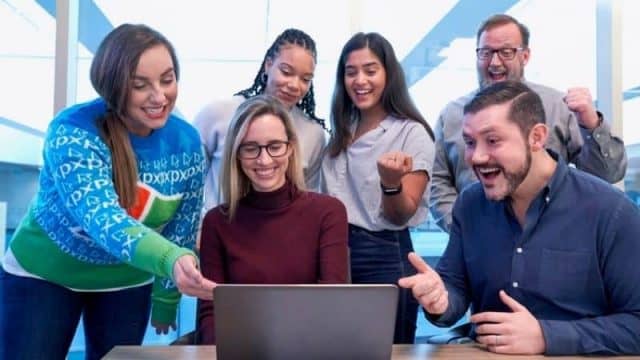 How do we make money?
The products featured on this website are from our partners who compensate us. This may impact which companies we review, the products we evaluate, and where and how a product appears on a page. We receive compensation from a partner when you apply for and receive a product through Mentor. This helps us to support our website, offer free content, tools and calculators, and continue to be one of the leading sources on personal finance.
Elizabeth Warren and Chuck Schumer have a new plan to forgive student loan debt. How does it work and how does it affect you?
Student Loans: Student Loan Forgiveness
U.S. Sen. Elizabeth Warren (D-MA) and Senate Minority Leader Chuck Schumer (D-NY) introduced new congressional legislation that would forgive up to $50,000 of student loans. Here's how this student loan forgiveness proposal could impact you:
Up to $50,000 of federal student loan forgiveness
Student loan forgiveness would include private student loans
Legislation would grant President Donald Trump the ability to cancel student loan debt
Student loan debt cancellation is in response to the Covid-19 pandemic
Why student loan forgiveness now?
Warren and Schumer believe that millions of Americans have been adversely impacted from Coronavirus. Importantly, Warren and Schumer think that student loan debt has created income and social inequality. By cancelling student loan debt, Trump could reduce these inequities and stimulate the economy. Senate Republicans and Trump are focused on several measures to stimulate the economy. However, their primary strategy has been stimulus checks, federal unemployment benefits, small business loans and other economic measures. Their latest $1.8 trillion stimulus proposal only includes $25 billion for student loan forgiveness. However, Senate Republicans or the White House have not released any details on the student loan forgiveness proposal.
Interestingly, the legislation does not mandate a specific date for the president to cancel student loans. Rather, Trump has the authority to cancel student loans on his own timeline.
Will this legislation become law?
The White House has not responded to the new legislation. Trump or Senate Republicans have not supported upfront student loan forgiveness. Secretary of Education Betsy DeVos has said that student loan forgiveness can cost taxpayers billions of dollars and one of her jobs as Education Secretary is to balance the needs of both student loan borrowers and taxpayers. Both Trump and DeVos support the elimination of the Public Service Loan Forgiveness program, which forgives federal student loan debt for borrowers who work full-time for a non-profit or public service employer. However, Trump supports student loan forgiveness for federal student loans through income-driven repayment plans.
Student Loan Debt Statistics
According to the latest student loan debt statistics from Mentor Money, there are 45 million borrowers who collectively owe more than $1.6 trillion of student loan debt. More than 43 million borrowers, or more than 95% of total student loan borrowers, hold federal student loan debt such as Direct Loans. Federal student loans account for $1.5 trillion of all outstanding student loan debt. Of this total, approximately 9 million borrowers have defaulted on their student loans, meaning they haven't paid their student loans in at least 270 days.