Advertiser Disclosure
How to Submit the FAFSA
Updated On August 31, 2022
Editorial Note: This content is based solely on the author's opinions and is not provided, approved, endorsed or reviewed by any financial institution or partner.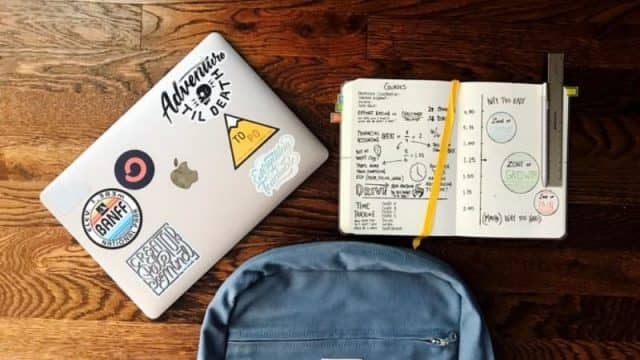 How do we make money?
The products featured on this website are from our partners who compensate us. This may impact which companies we review, the products we evaluate, and where and how a product appears on a page. We receive compensation from a partner when you apply for and receive a product through Mentor. This helps us to support our website, offer free content, tools and calculators, and continue to be one of the leading sources on personal finance.
The Free Application for Federal Student Aid (FAFSA) is the form that you complete to apply for financial aid for college or graduate school. You can access the latest FAFSA form on Federal Student Aid, which is part of the U.S. Department of Education.
FAFSA Advice
Here is some helpful advice when completing the FAFSA:
1. FAFSA Deadline
Know the FAFSA deadline in your state. Each state may have a different deadline.
2. Start early
Don't wait until the last minute to complete your FAFSA. Take your time and prepare in advance so you have sufficient time. The earlier you apply for the FAFSA, the better.
3. FSA ID
Make sure you have your FSA ID when you apply for FAFSA.
4. Complete financial aid forms
In addition to the FAFSA, your college or university likely will have you complete additional forms when you apply for financial aid.
5. Everyone should complete the FAFSA
You never know how much financial aid you may qualify for. If you are applying to college or graduate school, you should complete the FAFSA. Don't assume you won't qualify for financial aid.
10 FAFSA Mistakes
Be careful to avoid these common mistakes when applying for financial aid. Here are the 10 biggest FAFSA mistakes:
Using a name other than your legal name.
Leaving parts of the FAFSA blank or incomplete.
Using the wrong address.
Using the wrong Social Security Number.
Using the wrong income taxes.
Using the wrong income.
Forgetting to sign the FAFSA.
Incorrectly listing your marital status.
Forgetting to include yourself as a member of your household.
Failing to register for the Selective Service if you're male and ages 18-26.
FAFSA Document Checklist
To apply for the FAFSA, you will need several key documents. These documents include:
Driver's license
Social Security card
Any W-2's or 1099's
Income tax returns
Bank statements