Advertiser Disclosure
6 Powerful Personal Finance Trends For 2021
Updated On November 13, 2021
Editorial Note: This content is based solely on the author's opinions and is not provided, approved, endorsed or reviewed by any financial institution or partner.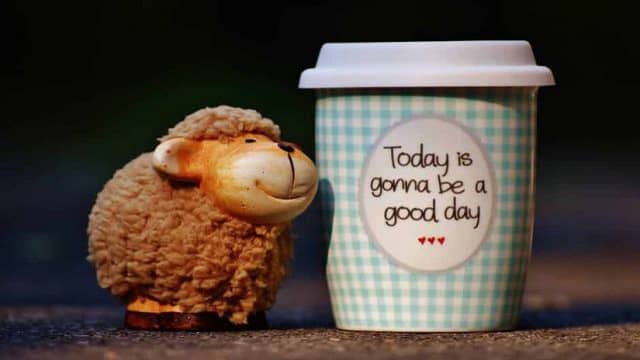 How do we make money?
The products featured on this website are from our partners who compensate us. This may impact which companies we review, the products we evaluate, and where and how a product appears on a page. We receive compensation from a partner when you apply for and receive a product through Mentor. This helps us to support our website, offer free content, tools and calculators, and continue to be one of the leading sources on personal finance.
Investing Is One of the Best Strategies to Build and Preserve Wealth and Save for Retirement
Has your personal financial advisor discussed with you the Top Personal Finance Trends For 2021?
Top Picks For Personal Loans
September 2023
APR
?

APR, or Annual Percentage Rate, is the price you pay to borrow money. Variable APR means that your interest can fluctuate over time, which can increase or decrease your monthly payment. Fixed APR means that your interest will always stay the same. Even if interest rates change, your interest rate or monthly payment will not. APR includes a 0.25% discount when you enroll in autopay.
If not – or if you don't have a personal financial advisor – here is a head start for what to expect in personal finance trends so you can be best positioned for success in 2021:
1. Personal Finance Trend #1 – Lower income taxes
President Donald Trump has stated that he will seek to simplify and lower federal personal income taxes in several ways.
25% (for those earning more than $75,000, but less than $225,000, in income) or 33% (for those earning more than $225,000 in income). This means that the top income tax rate would fall from 39.6%. The brackets for single filers would be half these amounts
Second, he has called for a repeal of both the 3.8% Affordable Care Act (or "Obamacare") tax and the alternative minimum tax.
Third, the standard deduction for married joint filers would increase from $12,600 to $30,000 (and from $6,300 to $15,000 for single filers), with personal exemptions and head of household filing status eliminated.
Fourth, itemized deductions would be capped at $200,000 for married joint filers ($100,000 for single filers).
Fifth, the estate tax would be eliminated.
Sixth, he has proposed an above-the-line deduction for taxpayers with dependents, including eldercare and children under age 13.
Seventh, Trump has proposed taxing carried interest as ordinary income, rather than as capital gains as carried interest is currently taxed. (If you have investments in private equity and hedge funds, this would adversely impact your net investment returns).
What To Do: Major tax reform will be a priority for the incoming Trump administration and Republican-controlled Congress. However, the final tax plan may differ from what was proposed during the election, and the impact to your personal income taxes may vary. Pundits have already weighed in on who benefits and who loses under the proposed tax plan. You can speak with a tax professional now regarding how any anticipated changes may impact your personal income tax situation so that you can plan accordingly for the year ahead.
2. Personal Finance Trend #2 – More Student Loan Options
Trump may revive the role of private lenders in the issuance of federal student loans.
This means a potential reduction of the federal government's role in student lending and a corresponding increase in the role of private lenders.
In 2010, the Obama administration began originating all federal student loans through the Direct Loan program. Before then, in addition to the federal government, private banks also issued federally-backed student loans.
Today, banks issue private loans, and several private companies service government-issued loans.
Under Trump's proposal, the federal government and private lenders may both originate student loans.
What To Do: This proposal pertains to the issuance of new, direct federal student loans for incoming and current students.
If you are looking to refinance your student loans now, this proposal would not impact you.
If private lenders play an increased role in federal student loan issuance, it could lead to better customer service, streamlined process and tech-friendly features for consumers. More details are needed, however, on the exact role that private lenders would play.
You can compare the best student loan refinancing rates on Mentor.
3. Personal Finance Trend #3 – Cheaper travel
Last year, the Euro and British Pound both weakened against the U.S. Dollar. Following December's resignation of Italian prime minister Matteo Renzi, among other factors, the Euro dropped to a 20-month low against the dollar. June's Brexit vote sent the British Pound to a 30-year low against the U.S. Dollar.
Today, the Euro trades around $1.05 and the British Pound trades around $1.23.
What To Do: If you believe in Euro parity (a one-to-one exchange rate between the U.S. Dollar and the Euro), you can short the Euro against the U.S. Dollar with the ProShares Short Euro ETF (NYSE: EUFX). If you think the Euro will rebound against the U.S. Dollar in 2018, you can long the Euro with the Currency Shares Euro Trust (NYSE: FXE). You can long or short the British Pound against the U.S. Dollar with the Currency Shares British Pound Sterling Trust ETF (NYSE: FXB). If you are looking for higher returns, each ETF strategy has a corresponding leveraged version (with corresponding higher risk).
In the meantime, if you are looking for an international vacation destination, Europe is more affordable than it has been in years. If the U.S. dollar continues to strengthen against the Euro or British Pound (or both), travel to Europe will become even cheaper.
4. Personal Finance Trend #4 – More automation of investment portfolios
Companies such as Wealthfront and Betterment have led the charge to automate portfolio investment and simplify the investment process for retail investors. Tax efficient, lower cost, plug and play. Minimal work for you the investor. They monitor your portfolio. Fees are minimal – they charge you the same or less than an ETF.
You can learn more on Mentor about the best investing options.
What To Do: As technology and money management increasingly intersect, expect automation to play a prominent role in investing and portfolio management. If you are looking for a low cost, passive investment strategy for your portfolio, consider automated investing.
5. Personal Finance Trend #5 – More online brokerage M&A
Last October, TD Ameritrade agreed to purchase Scottrade for $2.7 billion comprised of $1.7 billion in cash and $1 billion in stock. The deal combined two of the leading U.S. discount brokerages, leaving only three other large-scale players: Fidelity, Charles Schwab and E-Trade.
The deal, which is subject to regulatory approval, followed on the heels of E-Trade purchasing Options House three months earlier.
What To Do: If there is more consolidation in the online brokerage sector, be sure you understand the fine print if your online broker is acquired. Your fees, customer benefits, local branch and financial advisor could all change.
6. Personal Finance Trend – Rising interest rates
Last month, the Federal Reserve unanimously raised its benchmark interest rate by 0.25%. The Fed also forecast three additional rate hikes in 2018, compared with two rate hikes previously anticipated. None of this is set in stone, however, as the Fed will weigh the economy, inflation, the labor market and other factors this year before deciding on any further rate increase.
While savers can earn higher yield in their bank accounts, rising interest rates adversely affect consumer borrowers with variable interest rate student loans, mortgages, car loans and credit card debt in the form of higher interest costs.
You can compare the best high yield savings accounts and high yield checking accounts here.
What To Do: While the recent interest rate increase was minimal, further interest rate increases in 2018 could make interest costs more expensive. For new borrowers, one option is to lock in a fixed rate loan so that your interest rate stays the same regardless of interest rate changes. This is especially advantageous for mortgage and student loan borrowers. If you currently have variable rate debt, you should consider refinancing into a fixed rate loan. For example, student loan borrowers can refinance with private student lenders and convert variable interest loans to fixed interest loans.