Advertiser Disclosure
Will Public Service Loan Forgiveness Be Eliminated?
Updated On October 28, 2021
Editorial Note: This content is based solely on the author's opinions and is not provided, approved, endorsed or reviewed by any financial institution or partner.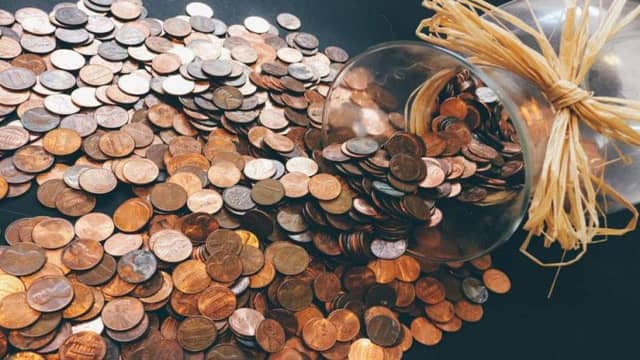 How do we make money?
The products featured on this website are from our partners who compensate us. This may impact which companies we review, the products we evaluate, and where and how a product appears on a page. We receive compensation from a partner when you apply for and receive a product through Mentor. This helps us to support our website, offer free content, tools and calculators, and continue to be one of the leading sources on personal finance.
According to The Washington Post, which reviewed draft budget documents prepared by the Trump administration, federal education initiatives may be cut by $10.6 billion in a push to expand school choice.
The budget also calls for about $400 million in spending for charter schools and for vouchers for private and religious schools, as well as $1 billion for public schools to incorporate school choice policies.
The budget documents, which have not been reviewed by Forbes, have been described as a "near final version," and are expected to be made public next week when President Trump releases his budget.
Here is what you need to know, including which programs may be impacted.
Top Picks For Student Loan Refinancing
September 2023
Variable APR
?

APR, or Annual Percentage Rate, is the price you pay to borrow money. Variable APR means that your interest rate can fluctuate over time, which can increase or decrease your monthly student loan payment. Typically, a variable-rate loan has a lower introductory rate than a fixed-loan rate loan. Variable APR includes a 0.25% discount when you enroll in autopay.
Fixed APR
?

APR, or Annual Percentage Rate, is the price you pay to borrow money. Fixed APR means that your interest rate will always stay the same. Even if interest rates change, your interest rate or monthly payment will not. Fixed APR includes a 0.25% discount when you enroll in autopay.
APR
Which programs may be impacted?
Some of the programs that could be reduced or eliminated include, but are not limited to:
Funding for college work-study programs (reduced)
Public Service Loan Forgiveness (eliminated)
Public school funding (reduced)
Special education and Title I funds would remain unchanged compared to federal funding levels in the first half of fiscal 2018, although at least 22 programs could be cut, including some after school programs that serve 1.6 million children.
Other potential cuts include a $15 million program that provides child care for low-income parents in college, $12 million for Special Olympics education programs, and some arts and foreign language programs, among others.
What's the impact to federal financial aid?
The impact to federal financial aid could include:
$700 million in cuts to Perkins Loans for disadvantaged students
$487 million in cuts to federal work-study programs
$16.3 billion over 10 years in additional spending for Pell Grants and support for year-round Pell Grants (although $3.9 billion would be taken from the Pell program's reserves).
$8 billion in cuts to subsidized student loans
The Congressional Budget Office estimates that ending subsidized federal student loan lending – in which the federal government pays the interest cost for certain student loans while a borrower is in school – would save $26.8 billion over 10 years.
What is the fate of Public Service Loan Forgiveness?
Under the proposed budget, the Public Service Loan Forgiveness program would be eliminated.
The Public Service Loan Forgiveness program is a federal program that forgives federal student loans for borrowers who are employed full-time (more than 30 hours per week) in an eligible federal, state or local public service job or 501(c)(3) non-profit job who make 120 eligible on-time payments over 10 years.
While more than 550,000 borrowers have signed up for Public Service Loan Forgiveness, no student loans have been forgiven under this program, which began in 2007 and requires 10 years of employment in public service.
This is not the first sign that Public Service Loan Forgiveness may be under review within the Education Department, which is led by U.S. Secretary of Education Betsy DeVos.
In a legal filing March 23, the Education Department said that student loan borrowers could not rely on approval letters for Public Service Loan Forgiveness sent by the program's administrator, FedLoan Servicing, because any approvals are considered tentative.
Although there is no guarantee, existing borrowers could be grandfathered in to the current Public Service Loan Forgiveness program, since they borrowed with the expectation of entering public service and qualifying for loan forgiveness.
What is the future of student loan repayment?
Last October, then-candidate Trump proposed an income-based repayment plan that would allows borrowers to cap their monthly student loan payments based on their income, and then have their student loans forgiven after a certain period of time.
Today, the standard federal government student loan repayment period is 10 years.
Under the Pay As You Earn (PAYE) and Revised Pay As You Earn (REPAYE) income-driven repayment plans, borrowers pay 10% of discretionary income each month toward their federal undergraduate student loans for 20 years, at which point any remaining balance on federal undergraduate student loans is forgiven.
Under REPAYE, for borrowers who have graduate school student loan debt, the repayment period is 25 years before the remaining student loan debt is forgiven.
The draft budget seeks to combine the current federal repayments plans into a single repayment plan – consistent with Trump's campaign promise.
The repayment plan, however, would apply differently to undergraduate and graduate student loan borrowers.
For undergraduate student loan borrowers, monthly student loan payments would be capped at 12.5% of income. After 15 years of monthly payments, any remaining student loan debt would be forgiven.
However, graduate student loan borrowers would not receive the same benefit. While graduate student loan borrowers would have monthly student loan payments capped at 12.5% of income, student loan forgiveness would not occur until after 30 years (5 years later than the current repayment period under REPAYE).
How will student loan borrowers be impacted?
Here are some takeaways, although there are many others:
If subsidized student loans are eventually reduced or eliminated, the cost to attend college and graduate school could become more expensive
A reduction of multiple repayment plans to a single repayment plan may simplify the student loan repayment process
Undergraduate student loan borrowers could have their student loans forgiven after 15 years (five years sooner), which potentially can save interest costs for the borrower and eliminate student loan debt five years sooner than the current repayment plan.
However, graduate student loan borrowers could have their student loans forgiven after 30 years (five years later).
Public servants would not be able to rely on Public Service Loan Forgiveness to have their student loans forgiven after 10 years, and alternatively would participate in the proposed 15-year or 30-year repayment plan (depending on undergraduate or graduate degree)
Year-round Pell Grants could enable students to attend three semesters of college per year, which can help students borrow less and graduate faster.
Is this budget plan final and will it become law?
No. This is a draft budget proposal that is subject to change before it is released by the Trump administration next week.
Importantly, while the President proposes a budget, only Congress passes appropriation bills. Therefore, the President will present his budget to Congress, and the budget will be further debated before any spending or spending cuts are initiated.