Advertiser Disclosure
Refinance Student Loans Or Consolidate Student Loans?
Updated On September 5, 2023
Editorial Note: This content is based solely on the author's opinions and is not provided, approved, endorsed or reviewed by any financial institution or partner.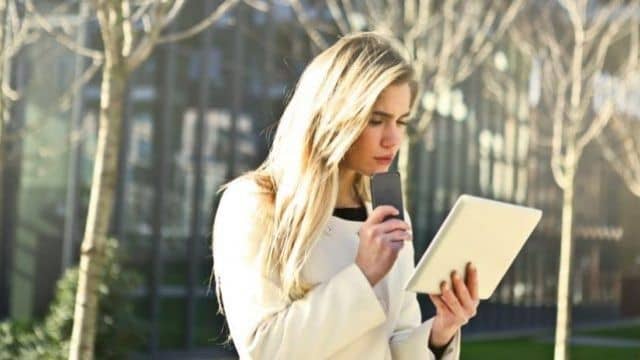 How do we make money?
The products featured on this website are from our partners who compensate us. This may impact which companies we review, the products we evaluate, and where and how a product appears on a page. We receive compensation from a partner when you apply for and receive a product through Mentor. This helps us to support our website, offer free content, tools and calculators, and continue to be one of the leading sources on personal finance.
The decision to consolidate federal student loans or to refinance student loans is an important one. Since federal student loan consolidation and private student loan consolidation (also known as student loan refinance) are different, it is essential that you understand the differences before deciding which path to pursue.
While consolidation of your federal loans means that you combine more than one loan into a single loan, refinancing means issuing a new loan (and paying off your existing student loans) with a new student loan with a lower interest rate.
Top Picks For Student Loan Refinancing
September 2023
Variable APR
?

APR, or Annual Percentage Rate, is the price you pay to borrow money. Variable APR means that your interest rate can fluctuate over time, which can increase or decrease your monthly student loan payment. Typically, a variable-rate loan has a lower introductory rate than a fixed-loan rate loan. Variable APR includes a 0.25% discount when you enroll in autopay.
Fixed APR
?

APR, or Annual Percentage Rate, is the price you pay to borrow money. Fixed APR means that your interest rate will always stay the same. Even if interest rates change, your interest rate or monthly payment will not. Fixed APR includes a 0.25% discount when you enroll in autopay.
APR
Student Loan Consolidation
When you consolidate student loans, you can only consolidate your federal student loans. Consolidation of your federal student loans means that you combine more than one student loan into a single student loan, and the resulting interest rate is a weighted average of the student loans that were combined. With a single monthly payment, you are still afforded borrower protections such as flexible, income-driven student loan repayment plans and student loan forgiveness. More to come on those topics below.
You can consolidate your federal student loans with the federal government. Since only federal direct loans qualify for consolidation, if you combine certain other student loans into a direct consolidation loan, you can gain access to the income-driven student loan repayment plans.
Mentor Money Tip: If you have a Perkins loan and are considering consolidating your Perkins loan, you are better off keeping your Perkins loan outside of your student loan consolidation.
Mentor Money Tip: The primary reason is that Perkins loans offer certain teacher student loan forgiveness and public service student loan forgiveness programs, and you would lose those benefits if you consolidate your Perkins loan.
How To Apply For Federal Loan Consolidation In 5 Steps:
Create a Federal Student Aid (FSA) ID through Federal Student Aid.
Log on to the National Student Loan Data System (NSLDS) to view your loan types as well as balances and interest rates.
Choose a repayment plan (income-based or basic)
Apply for direct consolidation
You can also always call the federal government's Loan Consolidation Information Call Center at 1-800-557-7392.
What is an income driven repayment option?
Income-Based Repayment Option
The federal government offers four income-based and three basic repayment plans to help you repay your federal loans in a more financially manageable way. Let's take a closer look to see if any of these options work well for you.
Income-based repayment
Pay As You Earn
Revised Pay As You Earn
Income-Contingent Plan
Income-based repayment plans cap your monthly student loan payment based on a percentage of your income. The federal government allows you to repay your federal direct student loans based on your income. After 20 or 25 years, your loan balance is forgiven. In order to apply for any of these student loan repayment plans, you should visit the U.S. Department of Education, or through your loan's servicer. Also make sure that you apply on time and reapply each year, since you have to update your income information each year in order to qualify.
Mentor Money Tip: While an income-based repayment plan can lower your monthly payment, remember that it may now take longer to pay off your student loan.
Mentor Money Tip: So make sure to balance your potentially lower monthly payment with your time goal to repay your loan.
You can learn more about each of these student loan repayment options.
What is a basic repayment plan?
Basic Student Loan Repayment Plan
There are three types of basic student loan repayment plans:
Standard Repayment
Graduated Repayment
Extended Repayment
The basic student loan repayment plans do not depend on your income and you do not need to reapply each year. The default is the standard repayment plan, unless you otherwise choose the graduated or extended plan. The standard repayment plan involves making monthly payments based on your original loan term. If you can afford to make your monthly payments, you are better off staying with the standard monthly plan because you will pay off your loans on time and pay less in interest compared with an income repayment plan.
Mentor Money Tip: No matter which student loan repayment option you choose, you can pay off your student loan faster by making an extra payment at any time.
Mentor Money Tip: The more extra payments you can make, the faster you can repay your student loan and save on interest costs. Just remember to tell your student loan company to apply your extra payment to your principal balance, rather than toward your next payment.
Student Loan Refinance
Since the federal government does not refinance student loans, you can think of student loan refinancing as a form of private student loan consolidation – meaning that you refinance with a private lender, rather than the federal government. Many private student loan companies will refinance, though, both your federal and private student loans. When you refinance your student loan, your new lender pays off your existing student loan and issues you a new private student loan.
Unlike a federal government loan, private student loans are credit-based, which means that your credit history and/or credit score may impact the interest rate on your new loan. Private student loan companies use different underwriting models to determine qualifications and interest rates. But you can expect that the stronger your financial profile and demonstrated financial responsibility, the lower your interest rate will be. The good news is that some private student loan companies enable you to have a co-signer (such as a family member), who will assume financial responsibility for your student loan and can help you obtain approval for your student loan application based on their financial profile.
Why Refinance Student Loans?
The primary reason to refinance student loans is the potential to receive a lower interest rate than your existing student loan. Federal student loans may have interest rates as high as 6.8% on an undergraduate student loan, and even higher for a graduate PLUS loan. You may have other private student loans at even higher interest rates that you borrowed while you were a student. Now that you have graduated and have an income and established a work history, private student loan lenders are likely to offer you a lower interest rate than these types of student loans.
One downside of refinancing student loans is that you lose federal student loan protections such as income-driven repayment options, Perkins Loan cancellation, and public service loan forgiveness, and teacher-student loan forgiveness, among others. However, private lenders have sought to provide relief by offering loan deferment and forbearance options. You can learn more by checking with each lender on the benefits that they offer.
Where can I refinance student loans?
You can find and compare student loan rates from top private student loan companies who offer student loan interest rates as low as 2-3%. Plus, if you sign up for autopay, you can earn a 0.25% discount on your student loan interest rate, which add up to big savings over the course of your student loan term.
Flexible Repayment Terms
Private lenders offer borrowers multiple options to repay their loans, with terms ranging typically from 5 to 20 years. You also will have an opportunity to choose between fixed and variable interest rates. If you want to pay off your student loans and get out of debt as quickly as possible, then you will want to choose a shorter-term option (such as 5 years or 10 years).
While you will save on interest costs (compared with a 20-year loan, for example), your monthly interest costs will be relatively higher than with a longer term loan option. However, you may be able to save money depending on how much money you save with your new interest rate.
Student Loan Consolidation vs Student Loan Refinancing Calculator
This student loan consolidation vs student loan refinancing calculator shows which option saves you more money on your federal student loans: consolidating into a Direct Consolidation Loan with the federal government or refinancing with a private lender.