Advertiser Disclosure
What Donald Trump Means for Your Student Loans
Updated On October 12, 2021
Editorial Note: This content is based solely on the author's opinions and is not provided, approved, endorsed or reviewed by any financial institution or partner.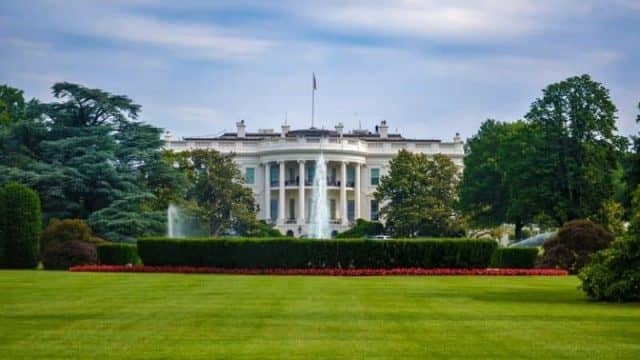 How do we make money?
The products featured on this website are from our partners who compensate us. This may impact which companies we review, the products we evaluate, and where and how a product appears on a page. We receive compensation from a partner when you apply for and receive a product through Mentor. This helps us to support our website, offer free content, tools and calculators, and continue to be one of the leading sources on personal finance.
The presidential election is heating up and the outcome could have significant impact on your student loans. If you have federal student loans, private student loans or both, the winner in November could affect how you approach student loan repayment.If President Donald Trump is re-elected, here's what it could mean for your student loans:
Student Loan Repayment
Trump has proposed to simplify income-driven repayment plans for your federal student loans. Specifically, Trump would combine the current income-driven repayment plans into a single income-driven repayment plan. Why? Trump wants to simplify student loan repayment and reduce complexity for student loan borrowers.
Trump also would change the way that income-driven repayment works:
Monthly Repayment: Borrowers would pay 12.5% of discretionary income each month. This compares to current income-driven repayment plans that require 10-20% of monthly discretionary income.
Student Loan Forgiveness:Like current income-driven repayment plans, Trump supports student loan forgiveness for borrowers. However, he would change the time it takes to receive student loan forgiveness. For example, if you have undergraduate student loans, you could get student loan forgiveness after 15 years of on-time monthly payments (compared to 20 years today). For graduate student loans, you could get student loan forgiveness after 30 years (compared to 25 years under current income-driven repayment plans).
One challenge of income-driven repayment plans is that borrowers must enroll and then recertify income each year. Trump primarily would keep this provision the same, although some borrowers who are delinquent on student loan payments could be enrolled automatically.
Cancel Student Loans
Will Trump cancel student loans? It's unlikely. Trump has not supported various proposals in Congress to cancel student loan debt. For example, Sen. Bernie Sanders (I-VT) proposed to cancel all student loan debt, including both private and federal student loans. Sen. Elizabeth Warren (D-MA) proposed to cancel student loans for 95% of Americans, plus a plan to cancel $50,000 of student loans. Senate Democrats proposed to cancel $10,000 of student loans, while House Democrats proposed $30,000 of student loan forgiveness. Despite these proposals, Trump has not supported outright student loan debt cancellation.
Student Loan Forgiveness
Trump supports student loan forgiveness through income-driven repayment plans. However, he proposed to eliminate the Public Service Loan Forgiveness program, which is a federal program to forgive federal student loans for borrowers who work full-time for a qualified public service or non-profit employer and who make 120 on-time monthly student loan payments and meet other requirements. In comparison, Trump's student loan forgiveness plan would forgive undergraduate student loans after 15 years (compared to 10 years under the Public Service Loan Forgiveness program).
Student Loan Debt Relief
Trump has demonstrated his willingness to use executive orders for student loan relief. For example, in response to the Covid-19 pandemic, he:
Paused federal student loan payments
Stopped interest accrual on federal student loans
Halted student loan debt collection for federal student loans
Trump initially enacted these measures for 60 days. Congress extended these student loan benefits for six months. Trump then extended this student loan relief for another three months through December 31, 2020.
End Subsidized Student Loans
For new student loan borrowers, Trump proposed the elimination of subsidized federal student loans. Subsidized student loans mean that the federal government pays your interest while you are enrolled in school. This helps save you money until you graduate or leave school. In contrast, unsubsidized student loans start accruing interest once they are disbursed. Under Trump's plan, federal subsidized student loans would be eliminated, so borrowers would borrow unsubsidized federal student loans.
Limit Student Loan Borrowing
"How much can I borrow in student loans" is a popular question among student loan borrowers. According to the latest student loan debt statistics, 45 million student loan borrowers collectively owe $1.6 trillion of student loan debt. To limit the amount of student loans, Trump would limit the amount of Parent PLUS Loans and PLUS Loans for graduate school. Parent PLUS Loans are federal student loans that parents borrow to fund their dependent child's education. PLUS Loans also can be used to pay for graduate school. Under Trump's plan:
Parent PLUS Loans: Borrowers would be able to borrow up to $26,500 of Parent PLUS Loans.
PLUS Loans: Borrowers could borrow up to $50,000 per year for PLUS Loans for graduate school, with a maximum lifetime total of $100,000.