Advertiser Disclosure
Navient Student Loan Lawsuit: What Navient Says Happened
Updated On November 2, 2021
Editorial Note: This content is based solely on the author's opinions and is not provided, approved, endorsed or reviewed by any financial institution or partner.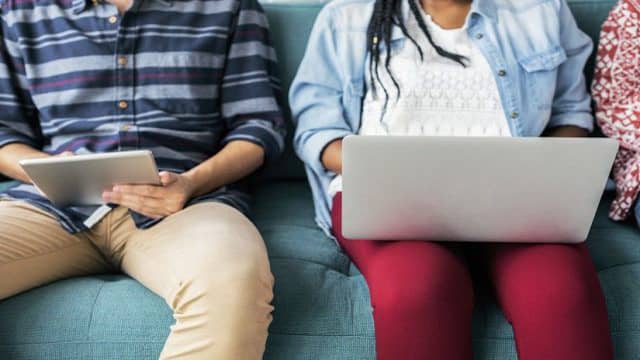 How do we make money?
The products featured on this website are from our partners who compensate us. This may impact which companies we review, the products we evaluate, and where and how a product appears on a page. We receive compensation from a partner when you apply for and receive a product through Mentor. This helps us to support our website, offer free content, tools and calculators, and continue to be one of the leading sources on personal finance.
Have you heard about the Navient student loan lawsuit?
Here is a question for you to ponder: does your student loan servicer owe you a fiduciary duty or are they just there to collect your student loan payments?
Well, the answer may surprise you depend on who you ask.
If you read Navient President & CEO Jack Remondi's Medium blog, he will tell you that "At Navient, our priority is to help each of our 12 million customers successfully manage their loans in a way that works for their individual circumstances."
If you read Navient's latest court filing in the ongoing CFPB student loan lawsuit, however, you'll learn a more striking reality:
According to court documents filed by Navient, "There is no expectation that the servicer will 'act in the interest of the consumer.'"
Top Picks For Student Loan Refinancing
September 2023
Variable APR
?

APR, or Annual Percentage Rate, is the price you pay to borrow money. Variable APR means that your interest rate can fluctuate over time, which can increase or decrease your monthly student loan payment. Typically, a variable-rate loan has a lower introductory rate than a fixed-loan rate loan. Variable APR includes a 0.25% discount when you enroll in autopay.
Fixed APR
?

APR, or Annual Percentage Rate, is the price you pay to borrow money. Fixed APR means that your interest rate will always stay the same. Even if interest rates change, your interest rate or monthly payment will not. Fixed APR includes a 0.25% discount when you enroll in autopay.
APR
Here is what you need to know and how it will impact your student loans:
The Navient Student Loan Lawsuit
If you have a student loan, there is a good chance that it may be serviced by Navient.
Navient, which spun off from Sallie Mae and is the nation's largest student loan servicer, has more than 12 million customers and services more than $300 billion of government and private student loans.
In a student loan lawsuit filed against Navient in a Pennsylvania federal court in January, the Consumer Financial Protection Bureau (CFPB) alleged that, among other allegations, Navient "systematically and illegally [failed] borrowers at every stage of repayment," including:
created obstacles to repayment by providing bad information;
processed payments incorrectly;
failed to act when borrowers complained;
illegally cheated many struggling borrowers out of their rights to lower payments, which caused them to overpay for their student loans;
deceived private student loan borrowers about requirements to release their co-signer from the loan; and
harmed the credit of disabled borrowers, including severely injured veterans
The CFPB also alleged that Navient improperly directed borrowers into forbearance when these borrowers otherwise might have qualified for income-driven repayment plans, and did not adequately keep borrowers in income-driven plans informed of deadlines to maintain their eligibility under such plans.
Navient's Response
In a statement, Navient denied all allegations and said the student loan lawsuit was politically motivated.
According to Navient's motion to dismiss filed on March 24, Navient operates pursuant to U.S. Department of Education contracts, which specify in detail how servicers are supposed to collect payments, communicate with borrowers and receive compensation for these activities.
Navient notes that there has been no violation of any of these established legal rules, regulations or contract requirements.
Navient notes that the CFPB has investigated Navient since 2013 and has not found any violations of actual servicing rules.
Does Your Student Loan Servicer Owe You A Fiduciary Duty?
This may come as a surprise to some student loan borrowers, but Navient says it is not a fiduciary financial advisor.
According to Navient, Navient's relationship with borrowers is that of an arm's-length student loan servicer.
Navient says its role is to collect payment owed by borrowers – and in this role, "the servicer acts in the lender's interest," and there is "no expectation that the servicer will 'act in the interest of the consumer.'"
Navient added that courts "routinely hold that servicers and lenders 'do not owe borrowers any specific fiduciary duties based upon their servicer/borrower relationship.'"
What If You Need Help Choosing The Best Student Loan Repayment Plan?
You may reach a different conclusion depending whether you read Navient's court filing or its CEO's public blog posts.
Navient's motion to dismiss:
"Borrowers could not reasonably rely on Navient to counsel them into alternative payment plans unless Navient had an affirmative duty to provide such individualized financial counseling. But the law imposes no general duty to provide information without some fiduciary relationship."
Navient further notes in its response to the CFPB student loan lawsuit that the U.S. Department of Education does not pay Navient enough to provide sufficient customer service that the CFPB would like Navient to provide.
President & CEO Jack Remondi's blog posts:
In Remondi's February 12 Medium blog post, he offered four ideas for a better student loan program. His fourth idea is to encourage borrowers to engage more with their student loan servicers.
Similarly, if you read Remondi's May 2016 blog post, he wrote, "At Navient, we make it a priority to educate our federal borrowers about income-driven options…These programs are our primary tool in helping borrowers avoid default. As a result, we are a leader enrolling borrowers in these programs."
If Navient does not owe you a financial responsibility, you may want to think twice about asking your student loan servicer for financial advice.
Your Next Action Steps
Given Navient's response to the lawsuit, what are your next action steps?
1. Understand all your student loan options
If Navient says it may not act in your best interest, then it is time for you to get empowered. Don't rely on your student loan servicer to have all the answers. Do your homework and understand your options:
2. Prepare for any potential changes to your student loans in the Trump administration
There may be several changes to your student loans in the Trump administration, including student loan forgiveness and fees for student borrowers in default, among others.
Become familiar with the latest student loan views from President Trump and U.S. Secretary of Education Betsy DeVos.
3. Contact the Consumer Financial Protection Bureau
If you want to file a formal complaint regarding your student loan lender or student loan servicer, contact the Consumer Financial Protection Bureau.
The CFPB supervises financial services companies and enforces federal consumer financial laws.
Once you submit a complaint to the CFPB, the CFPB will forward your complaint to the student loan company or servicer, which will have 15 days to respond regarding your complaint and the proposed steps that will be taken to resolve your complaint. Once you receive the company's response, you have 60 days to provide feedback.
4. Look beyond your student loan servicer for help with your student loans
It may seem counter-intuitive if you cannot rely on your student loan servicer to act in your best financial interest.
You need an action plan that is tailored for your specific financial life circumstance.
Your financial situation is unique, and therefore you need to find the option that is in your best interest.
Don't let your student loan servicer steer you toward a short-term option when you should choose the long-term solution. Knowledge is power when it comes to your personal finances.