Advertiser Disclosure
How Your Navient Student Loan Payment Impacted The Navient Lawsuit
Updated On September 14, 2022
Editorial Note: This content is based solely on the author's opinions and is not provided, approved, endorsed or reviewed by any financial institution or partner.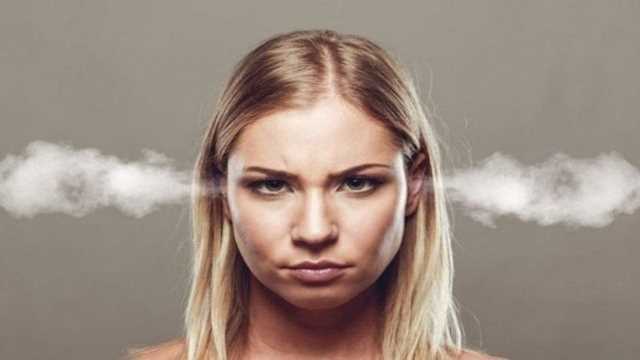 How do we make money?
The products featured on this website are from our partners who compensate us. This may impact which companies we review, the products we evaluate, and where and how a product appears on a page. We receive compensation from a partner when you apply for and receive a product through Mentor. This helps us to support our website, offer free content, tools and calculators, and continue to be one of the leading sources on personal finance.
Before you make your next Navient student loan payment, you should be aware of this Navient lawsuit.
The Consumer Financial Protection Bureau (CFPB) filed a lawsuit against Navient, the largest student loan servicer in the country.
If you have a student loan, there is a good chance that it may be serviced by Navient. Navient, which spun off from Sallie Mae, has more than 12 million customers and services more than $300 billion of government and private student loans.
Top Picks For Student Loan Refinancing
June 2023
Variable APR
?

APR, or Annual Percentage Rate, is the price you pay to borrow money. Variable APR means that your interest rate can fluctuate over time, which can increase or decrease your monthly student loan payment. Typically, a variable-rate loan has a lower introductory rate than a fixed-loan rate loan. Variable APR includes a 0.25% discount when you enroll in autopay.
Fixed APR
?

APR, or Annual Percentage Rate, is the price you pay to borrow money. Fixed APR means that your interest rate will always stay the same. Even if interest rates change, your interest rate or monthly payment will not. Fixed APR includes a 0.25% discount when you enroll in autopay.
APR
Here is what you need to know and the action that you can take on your next Navient student loan payment:
Navient Lawsuit: What Are The Allegations?
In its lawsuit and press release, the CFPB alleges that, among other allegations, Navient "systematically and illegally [failed] borrowers at every stage of repayment," including:
created obstacles to repayment by providing bad information;
processed payments incorrectly;
failed to act when borrowers complained;
illegally cheated many struggling borrowers out of their rights to lower payments, which caused them to overpay for their student loans;
deceived private student loan borrowers about requirements to release their co-signer from the loan; and
harmed the credit of disabled borrowers, including severely injured veterans
The CFPB also alleges that Navient improperly directed borrowers into forbearance when these borrowers otherwise might have qualified for income-driven repayment plans, and did not adequately keep borrowers in income-driven plans informed of deadlines to maintain their eligibility under such plans.
"For years, Navient failed consumers who counted on the company to help give them a fair chance to pay back their student loans," said CFPB Director Richard Cordray in a statement. "At every stage of repayment, Navient chose to shortcut and deceive consumers to save on operating costs. Too many borrowers paid more for their loans because Navient illegally cheated them and today's action seeks to hold them accountable."
In a statement, Navient denied all allegations and said the lawsuit was politically motivated.
What Is A Student Loan Servicer?
Think of a student loan servicer as providing both customer service and repayment support during the life of your student loan.
Student loan servicers play an intermediate role between a borrower and a lender. They process monthly student loan payments, manage borrower accounts and answer borrower questions.
If you borrow a student loan, your lender may not be the entity that manages your student loan after it is disbursed. While some companies act as both a lender and servicer, often times a separate company will service your loan.
A loan servicer will also work with you for free on student loan repayment plans and student loan consolidation.
It is possible – and more common today – that your lender (either the federal government or a private lender) transfers your student loan to one or more servicers while your loan is in repayment.
You don't need to worry if you receive a notice that your student loan has been transferred to another servicer. It is not a reflection of you or student loan. If this happens, you should contact your new student loan servicer and update your bill pay information if you use autopay (which you should). Also, if your student loan is transferred to a new student loan servicer, there are no changes to your loan terms
Can I Choose My Student Loan Servicer?
No. Your student loan servicer is assigned to you. If you have a federal loan, the U.S. Department of Education will assign you a student loan servicer after your student loan is disbursed. Similarly, if you have a private student loan, your lender will assign a student loan servicer.
Is Navient My Student Loan Servicer?
You can contact your lender to determine your student loan servicer. If you have a federal student loan, you can also find your student loan servicer on the Federal Student Aid website.
Here is a list of the top student loan servicers:
FedLoan Servicing (1-800-699-2908)
Great Lakes (1-800-236-4300)
Navient (1-800-722-1300)
Nelnet (1-888-486-4722)
Cornerstone (1-800-663-1662)
Granite State (1-888-556-0022)
HESC/Edfinancial (1-855-337-6884)
MOHELA (1-888-866-4352)
OSLA Servicing (1-866-264-9762)
What If Navient Is Your Student Loan Servicer?
If Navient is your student loan servicer, you still have to make your student loan payments in the normal course. For more information, you can contact Navient by phone at 1-888-272-5543 or by email through Navient's Office of the Customer Advocate.
What Else Can I Do Regarding My Next Navient Student Loan Payment?
Once you know your student loan servicer, make sure you understand your rights and choices:
1. Understand all your student loan options
One role of your student loan servicer is to help you understand your available options with regard to your student loans. Mentor can help you learn more about these various options:
Student Loan Refinancing
Federal Student Loan Consolidation
Income-Driven Repayment Plans
Student Loan Forgiveness
2. Understand the potential changes to your student loans in the Trump administration
There may be several changes to your student loans in the Trump administration. You can read more about the potential student loan changes and learn more about Secretary of Education nominee, Betsy DeVos' views on student loans.
3. File a complaint
If you feel you have been wronged by your student loan lender or your student loan servicer, you can make your voice heard by sending a formal complaint to:
U.S. Department of Education
Consumer Financial Protection Bureau
Your lender
Your servicer
4. Pay Off Your Student Loans Faster
One of the best ways to avoid dealing with student loan servicers is not to have one. The sooner you pay off your student loans, the better.