Advertiser Disclosure
10 Best Wall Street Movies Of All Times
Updated On November 1, 2021
Editorial Note: This content is based solely on the author's opinions and is not provided, approved, endorsed or reviewed by any financial institution or partner.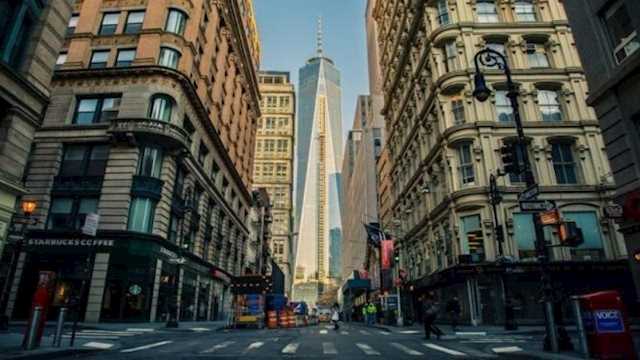 How do we make money?
The products featured on this website are from our partners who compensate us. This may impact which companies we review, the products we evaluate, and where and how a product appears on a page. We receive compensation from a partner when you apply for and receive a product through Mentor. This helps us to support our website, offer free content, tools and calculators, and continue to be one of the leading sources on personal finance.
What are the 10 Best Wall Street movies of all time?
In Hollywood money flicks, there is often a blurred line between the art of the deal and the art of the steal.
If you're looking for an escape this holiday season, then look no further than these best business movies for all the highs and lows of Wall Street and the brighter and darker sides of money.
Top Picks For Student Loan Refinancing
September 2023
Variable APR
?

APR, or Annual Percentage Rate, is the price you pay to borrow money. Variable APR means that your interest rate can fluctuate over time, which can increase or decrease your monthly student loan payment. Typically, a variable-rate loan has a lower introductory rate than a fixed-loan rate loan. Variable APR includes a 0.25% discount when you enroll in autopay.
Fixed APR
?

APR, or Annual Percentage Rate, is the price you pay to borrow money. Fixed APR means that your interest rate will always stay the same. Even if interest rates change, your interest rate or monthly payment will not. Fixed APR includes a 0.25% discount when you enroll in autopay.
APR
1. Wall Street
Starring: Michael Douglas and Charlie Sheen
Plot Summary: A young stockbroker becomes involved with a wealthy corporate raider
Memorable Quote: "Blue Horseshoe loves Anacott Steel."
2. Boiler Room
Starring: Giovanni Ribisi, Vin Diesel, Ben Affleck and Scott Caan
Plot Summary: A college dropout lands a job at a successful suburban brokerage firm only to learn that not everything is what it seems on Wall Street
Memorable Quote: "A sale is made on every call you make. Either you sell the client some stock or he sells you a reason he can't. Either way, a sale is made. The only question is who is gonna close? You or him?"
3. Catch Me If You Can
Starring: Leonardo DiCaprio, Tom Hanks, Christopher Walken and Martin Sheen
Plot Summary: The incredible true story of Frank Abagnale, Jr., one of the greatest counterfeiters in U.S. history who, before his 19th birthday, successfully poses as a Pan Am airline pilot, Georgia doctor and Louisiana prosecutor
Memorable Quote: "Two little mice fell in a bucket of cream. The first mouse quickly gave up and drowned. The second mouse, wouldn't quit. He struggled so hard that eventually he churned that cream into butter and crawled out. Gentlemen, as of this moment, I am that second mouse."
4. Ocean's Eleve
Starring: George Clooney, Brad Pitt, Matt Damon, Julia Roberts, Andy Garcia, Scott Caan and Casey Affleck
Plot Summary: Danny Ocean and his 11 accomplices plan the biggest heist in Las Vegas history
Memorable Quote: "Because the house always wins. Play long enough, you never change the stakes. The house takes you. Unless, when that perfect hand comes along, you bet and you bet big. Then, you take the house."
5. The Wolf of Wall Street
Starring: Leonardo DiCaprio and Jonah Hill
Plot Summary: The life and times of Jordan Belfort, a real life Long Island penny stockbroker who played hard on Wall Street and partied even harder
Memorable Quote: "The only thing standing between you and your goal is the story you keep telling yourself as to why you can't achieve it."
6. Glengary Glen Ross
Starring: Jack Lemon, Kevin Spacey, Ed Harris and Alec Baldwin
Plot Summary: An office of New York City real estate salesmen have less than one week to generate sales before all but the top two will be fired
Memorable Quote: "A-B-C. A-Always, B-Be, C-Closing. Always be closing."
7. Margin Call
Starring: Kevin Spacey, Jeremy Irons, Paul Bethany, Penn Badgley, Demi Moore and Zachary Quinto
Plot Summary: An inside look at a large Wall Street investment bank during the 2008 financial crisis
Memorable Quote: "There are three ways to make a living in this business: be first, be smarter or cheat."
8. Enron: The Smartest Guys In The Room
Starring: Ken Lay, Andrew Fastow and Jeffrey Skilling
Plot Summary: The true story of the collapse of energy giant Enron, which ranks as one of the biggest scandals in Wall Street history
Memorable Quote: "Back in those less complicated times, there were lots of industries that operated more or less by rote: the old banker's motto, for instance, was "3-6-3": take money in at 3 percent, lend it out at 6 percent, and be on the golf course by 3 P.M."
9. Trading Places
Starring: Dan Ackroyd, Eddie Murphy, Ralph Bellamy, Don Ameche and Jamie Lee Curtis
Plot Summary: In this modern, comedic take on Mark Twain's The Prince and The Pauper, the lives of a wealthy commodities broker and a street hustler are switched in the Wall Street of the Mid West: Chicago
Memorable Quote: "Think big, think positive, never show any sign of weakness. Always go for the throat. Buy low, sell high. Fear? That's the other guy's problem. Nothing you have ever experienced will prepare you for the absolute carnage you are about to witness. Super Bowl, World Series – they don't know what pressure is."
10. It's A Wonderful Life
Starring: James Stewart, Donna Reed and Lionel Barrymore
Plot Summary: A man's guardian angel shows him what life would be like had he never been born.
Memorable Quote: "Dear George: Remember no man is a failure who has friends."