Advertiser Disclosure
5 Things To Consider When Refinancing Student Loans
Updated On November 2, 2021
Editorial Note: This content is based solely on the author's opinions and is not provided, approved, endorsed or reviewed by any financial institution or partner.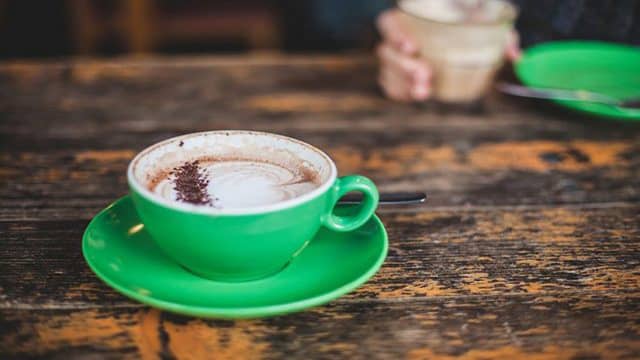 How do we make money?
The products featured on this website are from our partners who compensate us. This may impact which companies we review, the products we evaluate, and where and how a product appears on a page. We receive compensation from a partner when you apply for and receive a product through Mentor. This helps us to support our website, offer free content, tools and calculators, and continue to be one of the leading sources on personal finance.
Refinancing student loans enables you to lower your interest rate, consolidate student loans and save money. And it only takes two minutes to see your new interest rate to determine if it is lower than your existing one.
In the U.S., there are more than 44 million student loan borrowers who hold more than $1.4 trillion in student loan debt. If you are a graduate of the Class of 2016, the average student loan debt is $37,172.
As a student loan borrower, you have multiple options to help alleviate your financial burden.
There are a lot of options for refinancing student loans and refinancing PLUS loans. So, let's break down the basics into 5 key components that you should consider to help drive your decision.
Top Picks For Student Loan Refinancing
September 2023
Variable APR
?

APR, or Annual Percentage Rate, is the price you pay to borrow money. Variable APR means that your interest rate can fluctuate over time, which can increase or decrease your monthly student loan payment. Typically, a variable-rate loan has a lower introductory rate than a fixed-loan rate loan. Variable APR includes a 0.25% discount when you enroll in autopay.
Fixed APR
?

APR, or Annual Percentage Rate, is the price you pay to borrow money. Fixed APR means that your interest rate will always stay the same. Even if interest rates change, your interest rate or monthly payment will not. Fixed APR includes a 0.25% discount when you enroll in autopay.
APR
1. Interest Rate: Should I Choose A Fixed Interest Rate or Variable Interest Rate?
Your interest rate is one of the most important factors for your consideration when refinancing student loans. When considering an interest rate, though, don't just choose the lowest interest rate. Why?
Variable interest rates are lower than fixed interest rates.
This is important in a rising interest rate environment because your interest rate will change over time as interest rates move up or down. When interest rates go up, your variable interest rate will increase. When interest rates go down, your variable interest rate will decrease.
If you think interest rates will not rise significantly in the coming years and have a shorter-term loan duration (e.g., five years), you could pick a variable interest rate.
However, if you are paying off your loan over a longer term such as 20 years, then a fixed rate may be a better option. With a fixed interest rate, your rate will never change (for better or worse) – regardless of movements in interest rates.
You can use the Mentor Student Loan Refinancing Calculator to calculate your potential savings when you refinance your student loans.
Lemonade Tip: Choosing an interest rate is a personal decision based on your personal and life goals. Don't just choose the lowest interest rate. Think about your loan term and when you can and want to pay off your student loans. The sooner you pay off your student loans, the more you save in interest!
2. Loan Term: How Long Or Short Should My Loan Term Be?
When choosing a loan term, you should remember a simple rule: the shorter your loan term, the higher your monthly payment; the longer your loan term, the lower your monthly payment.
You should consider choosing a loan term that matches your personal and financial goals, and decide whether you can afford to pay off your loan as quickly as possible.
Lemonade Tip: The sooner you can pay off your loan, the less interest you have to pay. Think of it this way: each day you can pay off your loan faster is one day of interest saved that can be used to invest. That's extra money in your pocket to save for a down payment, medical bills, a car payment, or a vacation.
3. Loan Amount: How Much Student Loan Debt Can I Borrow?
Loan amount, or the amount that you borrow, is directly connected to your monthly interest payment.
If you have medical school or pharmacy education loans, you may have a higher student loan balance. But that's perfectly fine. Some student loan companies will allow you to borrow up to $500,000 and some lenders do not even have a maximum loan amount.
Lemonade Tip: Medical school and pharmacy school student loan borrowers are viewed favorably by many private student loan companies because they are viewed as stable, high income earners who can repay their student loans in full and have low default rates.
4. Do I Need A Co-Signer?
When you apply to consolidate and refinance your student loan, the lender will evaluate your financial profile, including your financial responsibility as well as income and expenses, and other criteria that may include your credit history and/or credit score.
If the lender decides you do not qualify for one of their loans based on their underwriting criteria, they may ask that you have a co-signer, which may be a family member, for example, that will assume financial responsibility for the loan if you are unable to pay.
The co-signer would have to meet the lender's underwriting criteria, so it best to put forth a co-signer who has a strong credit profile. Some student loan lenders offer "co-signer release," which means that once you are approved, the lender will release the co-signer from having any financial responsibility for your loan.
Lemonade Tip: You should consider applying to as many private student loan companies as possible to maximize your chances for approval. Most lenders can provide you an interest rate range for a loan within 2 minutes.
5. Can I Expect Stellar Customer Service?
It doesn't have to be a headache to refinance student loans. While there is a lot of information out there that often times can seem confusing and complex, the last thing you need is a student loan lender with poor customer service.
The lender you choose should be available to answer all your questions (from student loan forgiveness to student loan repayment to student loan consolidation to student loan refinance), be responsive, and be patient.
Lemonade Tip: Many student loan lenders also offer additional benefits and goodies to be part of their private student loan refinance programs, so be sure to ask their customer service teams for those as well.