Advertiser Disclosure
6 Reasons Why It's Time To Fire Your Financial Advisor
Updated On November 2, 2021
Editorial Note: This content is based solely on the author's opinions and is not provided, approved, endorsed or reviewed by any financial institution or partner.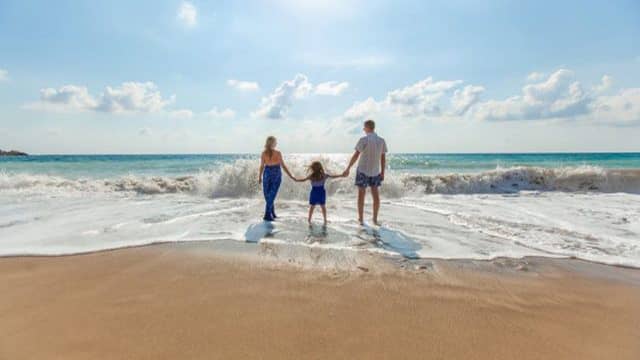 How do we make money?
The products featured on this website are from our partners who compensate us. This may impact which companies we review, the products we evaluate, and where and how a product appears on a page. We receive compensation from a partner when you apply for and receive a product through Mentor. This helps us to support our website, offer free content, tools and calculators, and continue to be one of the leading sources on personal finance.
Finding the right financial advisor requires patience and the right chemistry.
The good news is that there are many choices for you to find the right financial partner to protect your money and help it grow.
Not every financial advisor, however, may be right for your specific financial needs.
Top Picks For Student Loan Refinancing
September 2023
Variable APR
?

APR, or Annual Percentage Rate, is the price you pay to borrow money. Variable APR means that your interest rate can fluctuate over time, which can increase or decrease your monthly student loan payment. Typically, a variable-rate loan has a lower introductory rate than a fixed-loan rate loan. Variable APR includes a 0.25% discount when you enroll in autopay.
Fixed APR
?

APR, or Annual Percentage Rate, is the price you pay to borrow money. Fixed APR means that your interest rate will always stay the same. Even if interest rates change, your interest rate or monthly payment will not. Fixed APR includes a 0.25% discount when you enroll in autopay.
APR
Here are some surefire signs that it is time to replace your current financial advisor:
1. Your financial advisor ignores your calls and emails
If your financial advisor does not promptly return your calls or emails, it is a red flag. Your advisor should be available, responsive and proactive. Financial services is a client-centric business. The best financial advisors develop a personal relationship with their clients and contact them regularly – particularly during quarterly earnings and important intra-quarter news updates.
2. Your risk tolerance doesn't match your financial advisor's risk tolerance
Risk tolerance is an individual choice. There is no universal risk tolerance for all investors. Based on your investment strategy, you may be comfortable with certain risk thresholds. For example, a Millennial may invest in a basket of high growth technology stocks that may not be appropriate for a retiree. Don't let a financial advisor convince you to take additional financial risk if you do not fully understand the consequences or are otherwise uncomfortable.
3. Your financial background doesn't match your portfolio to your investment goals
If your investment goals are to grow your retirement portfolio and pay off your student loans, make sure your financial advisor not only listens and understands your objectives, but also has the requisite background to help you achieve your specific goals. Beyond target financial returns, your financial advisor should understand your outstanding debt, employment history, overall health, desire to purchase a home and estate planning needs.
If you have significant student loan debt, for example, your financial advisor should have a solid understanding of student loan refinancing, student loan consolidation, student loan repayment and student loan forgiveness. If your financial advisor does not have this background, he or she should be able to recommend the appropriate external resources.
4. Your financial advisor's firm is not properly registered
Do you have a financial advisor or an investment adviser (yes, spelled with an "e" in this case)?
Make sure you know the difference.
A "financial advisor" is a generic term that refers to a broker or registered representative. However, an "investment adviser" refers to an individual or company that registered with the Securities & Exchange Commission (SEC) or a state securities regulator. Investment advisers such as wealth managers, portfolio managers and asset managers give advice on behalf of registered investment advisers.
The SEC regulates investment advisers who manage $110 million or more in client assets, while investment advisers with less than $100 million are regulated by state securities regulators. (Investment advisers with assets in between $100 million and $110 million may elect, but are not required, to register with the SEC).
To verify your investment adviser, you can access the Financial Industry Regulatory Authority (FINRA) BrokerCheck or call 1-800-289-9999. You can also call the SEC's Investment Adviser Public Disclosure database. Make sure also to check your financial advisor's discipline record.
5. Your financial advisor doesn't clearly explain financial terms
A financial advisor should explain investment choices in a manner that you can clearly understand. When it comes to investing, there are no dumb questions. If you don't understand what EBITDA or P/E ratios really mean, ask. If you don't understand what your investment advisor is saying, speak up. Don't invest in companies that you do not understand. Mirror Warren Buffett. He avoids companies that he doesn't understand. If he can do that, so can you.
6. Your financial advisor is more like a salesman than trusted advisor
Understand your financial advisor's compensation structure. Not all financial advisors charge the same fees. Some are compensated based on a percentage of your assets. Others are compensated for certain investment products. You need to understand any conflicts of interest and how your financial advisor may benefit from a given investment decision. Watch out for high fee investment and insurance products. Always ask if there is a lower cost alternative that can achieve similar results (e.g., an ETF instead of an index fund).