Advertiser Disclosure
Will California Offer Free College?
Updated On November 2, 2021
Editorial Note: This content is based solely on the author's opinions and is not provided, approved, endorsed or reviewed by any financial institution or partner.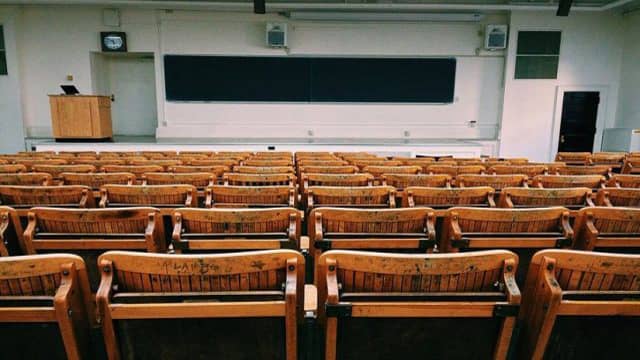 How do we make money?
The products featured on this website are from our partners who compensate us. This may impact which companies we review, the products we evaluate, and where and how a product appears on a page. We receive compensation from a partner when you apply for and receive a product through Mentor. This helps us to support our website, offer free content, tools and calculators, and continue to be one of the leading sources on personal finance.
If California Assembly Democrats have their way, California college students may benefit from the nation's most ambitious plan to date for students to avoid student loan debt.
The Degrees Not Debt program, which California Democratic lawmakers proposed Monday, would assist nearly 400,000 University of California and California State University students pay for tuition and living expenses – with the ultimate goal to help students avoid student loan debt.
According to student loan debt statistics from Mentor, the average student loan debt per graduate in California is $22,191. Student loan debt per capita in California is $4,160 compared with the average student loan debt per capita in the U.S. of $4,920.
According to the California Assembly Democratic Caucus, the program would be implemented over five years and cost $1.6 billion.
"It's by far the most comprehensive and wide-reaching proposal in the country," Lupita Cortez Alcalá, executive director of the California Student Aid Commission, told the Los Angeles Times.
The plan also increases grants to community college students and would make the first year of community college tuition-free.
Students would still have access to Pell Grants, Middle-Class Scholarships, and other university scholarships. Students whose parents earn more than $60,000 per year would be expected to help pay for college, and students would be expected to hold a part-time job to help cover college costs.
The remaining tuition costs – about $33,000 at University of California schools and $22,000 at California State schools – would be covered by the program.
According to the California Legislative Office, more than 60% of Cal State students and approximately 50% of University of California and community college students have their tuition fully covered by existing California aid programs, which total about $2 billion.
The latest California proposal differs from other tuition-free college proposals in New York, San Francisco, Oregon and Tennessee by providing more assistance to cover living expenses for college students.
At University of California schools, for example, living expenses can account for about 60% of college costs. However, this proposal would not cover the cost of living expenses for community college students.
Democratic lawmakers face an uphill battle to gain the support of California Governor Jerry Brown, a fellow Democrat. Brown has been opposed to increased spending so the likelihood of including the proposal in the state budget, which is due this June, remains slim.
California legislators have proposed over 30 bills this year to make college for affordable for Californians. This latest proposal comes after University of California regents this January approved a 2.5% tuition increase and California State trustees are considering a 5% tuition increase.
Top Picks For Student Loan Refinancing
September 2023
Variable APR
?

APR, or Annual Percentage Rate, is the price you pay to borrow money. Variable APR means that your interest rate can fluctuate over time, which can increase or decrease your monthly student loan payment. Typically, a variable-rate loan has a lower introductory rate than a fixed-loan rate loan. Variable APR includes a 0.25% discount when you enroll in autopay.
Fixed APR
?

APR, or Annual Percentage Rate, is the price you pay to borrow money. Fixed APR means that your interest rate will always stay the same. Even if interest rates change, your interest rate or monthly payment will not. Fixed APR includes a 0.25% discount when you enroll in autopay.
APR