Advertiser Disclosure
How To Buy Stocks
Updated On September 14, 2022
Editorial Note: This content is based solely on the author's opinions and is not provided, approved, endorsed or reviewed by any financial institution or partner.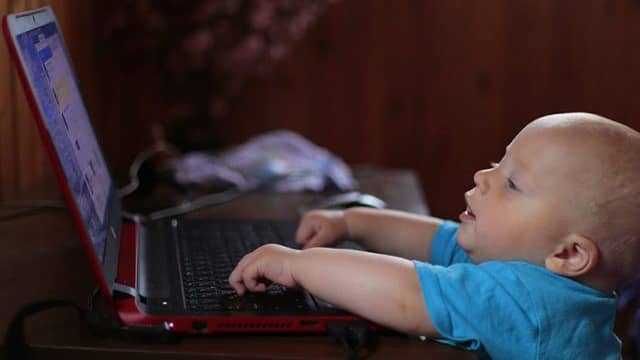 How do we make money?
The products featured on this website are from our partners who compensate us. This may impact which companies we review, the products we evaluate, and where and how a product appears on a page. We receive compensation from a partner when you apply for and receive a product through Mentor. This helps us to support our website, offer free content, tools and calculators, and continue to be one of the leading sources on personal finance.
How do you buy stocks online?
If you want to how to buy stock online, here are the steps that you should take:
Top Picks For Student Loan Refinancing
December 2023
Variable APR
?

APR, or Annual Percentage Rate, is the price you pay to borrow money. Variable APR means that your interest rate can fluctuate over time, which can increase or decrease your monthly student loan payment. Typically, a variable-rate loan has a lower introductory rate than a fixed-loan rate loan. Variable APR includes a 0.25% discount when you enroll in autopay.
Fixed APR
?

APR, or Annual Percentage Rate, is the price you pay to borrow money. Fixed APR means that your interest rate will always stay the same. Even if interest rates change, your interest rate or monthly payment will not. Fixed APR includes a 0.25% discount when you enroll in autopay.
APR
1. Choose the best stock broker where to buy stocks
When it comes to how to buy stocks line, the first question you might ask is where to buy stocks. You can buy and sell stocks through an online stock broker. You can buy stocks online directly through a brokerage account.
There are several factors to consider when you want to compare the best stock brokers:
Trading Commission
Investment Platform
Investment Products
Robo-Advisors
Mobile Trading
Customer Service
Account Security
Other Fees
Separately, you may want to consider how much you plan to invest and the frequency you plan to trade. Most stock brokerage accounts have no account minimum so it is easy to open an account and get started.
2. Open a brokerage account to buy stocks online
Once you choose the best stock broker for you, it is time to open a brokerage account so you know how to buy stock. When you buy stocks online, you need to fund your account with an initial deposit.
3. Choose the stock you want to purchase
Now that you have opened and funded your brokerage account, you can learn where to buy stocks, and how to buy and sell stocks. It's time to choose which stock you would like to buy. The art of how to purchase stock can start with you own research. You can review the company's website to learn more about the company and its products.
You can read the company's annual report to understand its financial performance and operations. You can review independent research and analysis on the company, and read commentary on the company.
If you want to go beyond the stock market for beginners, you can even get access to transcripts of the company's quarterly earnings conference call. You can also review the company's quarterly and annual filings with the Securities & Exchange Commission (SEC). Of course, you can review the company's news as well.
Each stock is represented by a shorthand symbol typically consisting of one to four letters. For example, Disney is represented by DIS and General Electric is represented by GE. When you buy stocks online, you enter the symbol itself, rather than the company name. The reason you enter the symbol is that it is simpler to enter and prevents any spelling errors.
4. Choose how many shares of stock to purchase
Once your select the company you would like to purchase, you next need to decide how many shares to purchase. Each stock has a certain price per share. This price is the cost you will pay, plus a commission, to purchase one share of that stock. For example, let's say you have $1,000 in your brokerage account. If the price of Company ABC is $10, the maximum stock you can buy would be 100 shares, which is equal to $10 multiplied by 100 shares.
The decision to purchase stock in terms of a small or large quantity is your personal preference. If you are a beginner investor and the stock market is unfamiliar, consider purchasing a small amount of shares. You can increase your purchases and buy stocks online increasingly as you become more familiar.'
5. Choose your type of order
When you buy stocks online, you also need to indicate when you want to purchase stock. You reflect the time element of the buy order or sell order in one of the following primary ways:
Market Order
A market order means to buy or sell the stock at the best available price. When you place a market order, the purchase or sale occurs almost immediately so long as there is a willing buyer or seller on the other side of the transaction.
Limit Order
A limit order means to buy or sell a stock only at a certain price (or better than that price).
Stop Loss Order
A stop order, or stop loss order, occurs once a stock has reached a pre-determined price known as the "stop price." Once this happens, a market order is executed, and the shares are executed at that price.
Stop-Limit Order
Once the stop price is reached, the trade is not a market order. Rather, the trade become a limit order, and can be executed up to that limit price.
What is the best way how to buy stocks for beginners?
Compare the best stock brokers on Mentor to choose the best stock brokers for beginners. You can start slow, and deposit an amount in your brokerage account that makes you feel comfortable. You can choose one of the best robo-advisors to manage your money for you, if you prefer. The top robo-advisors provide an automated portfolio management service using computer algorithms and charge a flat annual fee expressed as a percentage of your total portfolio amount. Lastly, you can also choose your own stocks, mutual funds or ETFs to buy and sell.
Many of the top stock brokers and brokerage firms provide tutorials on how to buy stocks for beginners and how to learn more about the stock market for beginners.
What does it mean to buy and sell stocks?
If you want to understand the stock market for beginners, then you need to understand how to buy stocks for beginners. When you purchase stock – whether you buy stocks online or over the phone – you are buying ownership in a company. As an investor, you can purchase one or more shares of stock that represent your ownership of that company. These stocks trade on a stock exchange where investors can buy and sell stock in publicly traded companies. Each stock has a price, which can fluctuate up or down based on several factors.
There are two primary ways to make money when you purchase stock. The first is when the value of the stock increases. If you can sell a stock for a price that is higher than what you paid for that stock, you keep the profit. For example, if you buy 1,000 shares of stock for $10, your cost would be $10,000 to buy that stock. If the price increases to $15 per share, and you sell the stock, then your profit is equal to $5 multiplied by 1,000 shares, which equals $5,000.
The second way to make money with stocks is through dividends. Dividends represent a portion of a company's earnings that are distributed to shareholders on a quarterly or monthly basis. As a shareholder, you can receive a certain amount of dividends for every share you own.
When you sell a stock, you are relinquishing your ownership in the company and selling your shares to another buyer. The price of a stock can increase or decrease, which determine whether you make a profit.