Advertiser Disclosure
PayPal Co-Founder Max Levchin Shares His Best Career Advice
Updated On November 2, 2021
Editorial Note: This content is based solely on the author's opinions and is not provided, approved, endorsed or reviewed by any financial institution or partner.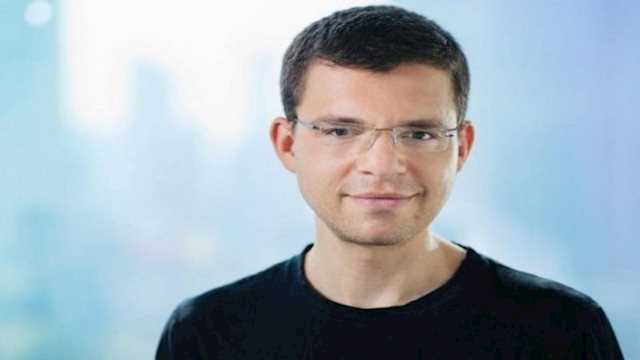 How do we make money?
The products featured on this website are from our partners who compensate us. This may impact which companies we review, the products we evaluate, and where and how a product appears on a page. We receive compensation from a partner when you apply for and receive a product through Mentor. This helps us to support our website, offer free content, tools and calculators, and continue to be one of the leading sources on personal finance.
He's the visionary entrepreneur behind some of the top names in tech – PayPal, Yelp, Slide and others.
As a board member, he's helped steer Yahoo and Evernote.
Now, Max Levchin's latest venture, the financial technology company Affirm, is seeking to bring more accountability and transparency to the banking industry through what he calls "fair and honest financing."
According to CreditCards.com, the average amount of credit card debt is about $9,600. If you make the minimum monthly payment, you could pay more than $11,615 in additional interest during the life of the loan — which is more than you originally borrowed.
Levchin wants to change that.
Affirm lets shoppers pay for purchases — such as a Casper mattress or Peloton bike — over time with simple-interest loans that are free of any penalty or late fees. Unlike payment options that have compounding interest and unexpected costs, Affirm shows customers upfront exactly what they'll owe.
Is Affirm (a member of the Forbes Fintech 50 for 2016) the next credit card killer?
Last month, the San Francisco-based company completed its 1 millionth consumer installment loan. Affirm has also attracted some of the top names in venture capital, including Andreessen Horowitz, Founders Fund, Khosla Ventures, Lightspeed Venture Partners and Spark Capital, among others.
Levchin co-founded Affirm with Palantir co-founder Nathan Gettings and Jeff Kaditz.
In this interview, we speak with Levchin about Affirm, his passion for problem solving, how to hire a great team, his best advice for entrepreneurs, and whether he can beat Peter Thiel in chess.
Top Picks For Student Loan Refinancing
September 2023
Variable APR
?

APR, or Annual Percentage Rate, is the price you pay to borrow money. Variable APR means that your interest rate can fluctuate over time, which can increase or decrease your monthly student loan payment. Typically, a variable-rate loan has a lower introductory rate than a fixed-loan rate loan. Variable APR includes a 0.25% discount when you enroll in autopay.
Fixed APR
?

APR, or Annual Percentage Rate, is the price you pay to borrow money. Fixed APR means that your interest rate will always stay the same. Even if interest rates change, your interest rate or monthly payment will not. Fixed APR includes a 0.25% discount when you enroll in autopay.
APR
Mentor: What was the impetus to start Affirm, and how did you come up with the idea?
Max Levchin: We started Affirm 5 years ago with the thesis that we could build smarter underwriting and anti-fraud technology to improve on the tired traditional systems, and therefore create financial products that are simple, transparent, fairly-priced and free of incentive misalignment that so often defines consumer banking.
Since 2014, our loan volume has grown 40+ times over, we've added 900 merchant partners including Expedia, Wayfair, Peloton, Casper and Eventbrite, issued more than 1 million loans, all while maintaining an industry-first Net Promoter Score (NPS) of over 70.
Mentor: How is Affirm different from its peers?
Max Levchin: We brought total price transparency to the financial products we offer, and eliminated gimmicks and fine print that cost Americans tens of millions of dollars every year.
We built all our systems from the ground up – from general ledger to the underwriting models to customer service tools, which gives us the ability to innovate very rapidly, while understanding and controlling our risks.
Mentor: You have been a long proponent of increasing financial transparency in the financial services industry. Where would you like the Consumer Financial Protection Bureau (CFPB) to focus its efforts in the coming years?
Max Levchin: Since 2001, the [CFPB] found that more than 29 million consumers had been harmed by illegal practices perpetrated by bad actors in the finance industry.
However, those are just the illegal practices.
There are also several legal, yet equally harmful, practices being used by the industry today that are disproportionately affecting the most financially vulnerable populations.
One of the most egregious is "deferred interest" products.
I would also like to see the CFPB affirm a consumer's right to access and permission their financial data. Doing so expands access to credit for the 58 million Americans considered credit invisible – those with no credit files or insufficient information in their files to generate a credit score.
Mentor: What can we expect from Affirm in the next five years, and how will Affirm be positioned within the broader FinTech landscape?
Max Levchin: We are on a mission to build a globally loved brand of financial services.
Over the next few years, we [plan] to offer many more services expected from a modern financial institution, while bringing transparency to the industry where too often the customer has to lose for the service provider to win.
We believe there is a better way.
Mentor: Before you founded PayPal with Peter Thiel, what did you and Peter discuss during your first meal together at Hobee's about "creating the new world currency?"
Max Levchin: Mostly about cryptography and its impact on the rapidly changing world.
Mentor: Speaking of Peter Thiel, who's a better chess player – you or him?
Max Levchin: Peter is significantly better at chess.
Mentor: How about ping pong?
Max Levchin: Not sure who's better at ping pong, but I'd bet on me in that contest.
Mentor: Successful entrepreneurs often don't become successful without some failure. How has Max Levchin failed, and what did you learn from it?
Max Levchin: Four startups I cofounded before PayPal all failed. Luckily, I was young enough to really have nothing to lose each time I started a new one.
Mentor: What advice do you have now for your 20-year-old self?
Max Levchin: Trust your gut more often!
Mentor: After PayPal, you failed in a different way at your next venture, Slide. Why?
Max Levchin: Financially, it was a good outcome, and I hired some of the best people I've had the opportunity to work with – but I was never truly passionate about the underlying problems the company was focused on.
I was so focused on making Slide a success that I failed to realize I was happiest when trying to fix really hard technical problems.
Mentor: Tell me more about your passion for problem solving. How do you approach a complex problem? Where do you start, and what's your process?
Max Levchin: I'm a computer scientist by training, and approach most challenges looking for an efficient algorithm as a solution.
First, I always attempt to gain a thorough understanding of the system I am solving within. Once I understand how it works, I look for an efficient path within it, but if one doesn't exist, I try to change the rules.
These days, I find it's absolutely crucial to consider the human elements of any system and corresponding solutions – any company is successful fundamentally only because of its team.
Understanding how to build a great one and bring it together to solve problems is essential in creating leverage.
Mentor: So, it's not only building the right team, but also building the right team that can solve problems. What then is the trick to hiring great people?
Max Levchin: Assuming professional qualifications are strong, I use the "avoidance test" – if after spending an hour listening and talking to them I imagine wanting to spend more time with the next time I see them, it's probably a great hire.
Mentor: As a CEO, do you have a daily ritual that you do to prepare for your day?
Max Levchin: Unless it is entirely unfeasible, I ride my bike first thing every morning, typically around 5 am.
Mentor: As an investor, where would you invest your money today within the FinTech / technology sector? What themes appeal to you?
Max Levchin: I look for ideas that have customer retention strategies built in.
A life time value of a happy financial service customer can be significant, but the cost of user acquisition is often extremely high (a typical [cost to acquire a credit card customer] is $100+) – so ideas designed to create and ultimately monetize loyalty can be very valuable.
Mentor: What three things do you look for when you invest in an entrepreneur?
Max Levchin: Drive, grit and raw intelligence.
Put differently, entrepreneurs need to have an itch to actually get things done, an immense amount of fortitude given how consistently brutal this career is, and a strong command of the problem they're trying to solve.
Mentor: What advice can you offer to an aspiring entrepreneur who wants to be the next Max Levchin?
Max Levchin: Find the company that's best for you. You won't succeed trying to solve a problem you've only convinced yourself you're passionate about – likely not financially, and certainly not personally.
Trying to be the next Steve Jobs or Bill Gates is a sure way to not be that.
This also takes total commitment. So, if you're unsure if being a founder is for you, the best thing you can do is join a startup – learn what it's like without the pressure of carrying the ultimate responsibility.