Advertiser Disclosure
More Fees For Student Loan Borrowers In Default?
Updated On February 22, 2022
Editorial Note: This content is based solely on the author's opinions and is not provided, approved, endorsed or reviewed by any financial institution or partner.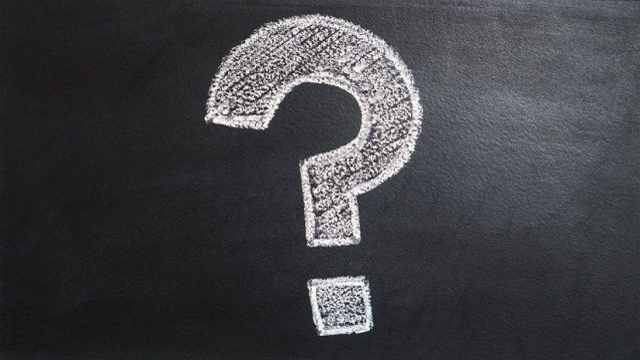 How do we make money?
The products featured on this website are from our partners who compensate us. This may impact which companies we review, the products we evaluate, and where and how a product appears on a page. We receive compensation from a partner when you apply for and receive a product through Mentor. This helps us to support our website, offer free content, tools and calculators, and continue to be one of the leading sources on personal finance.
Will student loan borrowers in student loan default have to pay higher student loan default fees?
Last week, the Trump administration issued its first policy on student loans.
As a result, loan guarantee agencies that collect on defaulted debt can charge borrowers who have defaulted on their federal student loans fees up to 16% on their student loan balances – even when these borrowers promise to make good on their student loans within 60 days.
The action comes days after a Consumer Federation of America report showed that 1.1 million borrowers defaulted on their federal student loans last year.
Here is what you need to know, whether it impacts you and what you can do about it.
Top Picks For Student Loan Refinancing
September 2023
Variable APR
?

APR, or Annual Percentage Rate, is the price you pay to borrow money. Variable APR means that your interest rate can fluctuate over time, which can increase or decrease your monthly student loan payment. Typically, a variable-rate loan has a lower introductory rate than a fixed-loan rate loan. Variable APR includes a 0.25% discount when you enroll in autopay.
Fixed APR
?

APR, or Annual Percentage Rate, is the price you pay to borrow money. Fixed APR means that your interest rate will always stay the same. Even if interest rates change, your interest rate or monthly payment will not. Fixed APR includes a 0.25% discount when you enroll in autopay.
APR
What Happened
In a two-page "Dear Colleague" letter, the U.S. Department of Education asked guarantee agencies to disregard a July 2015 memorandum issued by the Obama administration that forbid the agencies from charging up to 16% of the principal and interest accrued on student loans if the borrower entered the government's student loan rehabilitation within 60 days of default.
Sen. Elizabeth Warren (D-MA) and Rep. Suzanne Bonamici (D-OR) sent a letter to Secretary of Education Betsy DeVos urging the Education Department to uphold the Obama administration's guidance on collection fees, which they said resulted in an "unnecessary financial burden."
"Congress gave borrowers in default on their federal student loans the one-time opportunity to rehabilitate their loans out of default and re-enter repayment," Warren and Bonamici wrote. "It is inconsistent with the goal of rehabilitation to return borrowers to repayment with such large fees added."
The Obama memorandum pertained to federal loans issued by banks prior to 2010, known as the Federal Family Education Loan (FFEL) Program. Since 2010, all federal student loans have been issued only by the federal government.
The memorandum was issued after the 7th circuit court of appeals asked the U.S. Department of Education for guidance in a lawsuit against United Student Aid Funds (USA Funds), which challenged the assessment of collection costs. Bryana Bible, a student loan borrower, sued USA Funds after being charged $4,547 in collection costs on a loan on which she defaulted in 2012. Although Bible signed a rehabilitation agreement with USA Funds to set a reduced payment schedule, USA Funds charged her the fees.
The U.S. Department of Education sided with Bible in an amicus brief, which led USA Funds to sue the Education Department in 2015. USA Funds paid $23 million to settle a class action lawsuit related to the Bible case without admitting any wrongdoing.
What Prompted This Decision: Higher Student Loan Defaults Fees
The Trump administration rolled back its predecessor's position on the grounds that there should have been public input on the issue.
However, Warren questioned whether Taylor Hansen, a former for-profit college lobbyist who worked at the Education Department, played any role in the decision.
Hansen's father, Bill Hansen, served as Deputy Secretary of Education under President George W. Bush and runs USA Funds, which has been involved in a multi-year lawsuit with the Education Department.
The Education Department said that the younger Hansen resigned Friday and did not have any conflicts of interest. Prior to 2015, USA Funds earned approximately $15 million per year from these fees.
As reported by Bloomberg, according to the National Council of Higher Education Resources, the Education Department had never flagged the fee as inappropriate in any of the more than 135 audits or reviews it conducted of companies such as United Student Aid Funds since 1992.
From the viewpoint of the National Council of Higher Education Resources, DeVos is simply "righting a wrong" by reversing Obama's directive.
Direct Loans Not Impacted
If you have student loans from the U.S. Department of Education – such as a federal Direct Loan such as a Stafford Loan – you are not impacted by this action.
What You Can Do About This: Student Loan Hack
Your best option is to consolidate your student loans.
Under the new rule, if you have a FFEL loan, you essentially no longer have a 60-day period for protection from these fees.
However, when you consolidate your FFEL student loans into a Direct Consolidation Loan, you can be protected by the 60-day grace period.