Advertiser Disclosure
Student Loan Refinancing Rejection: How To Get Approved
Updated On November 2, 2021
Editorial Note: This content is based solely on the author's opinions and is not provided, approved, endorsed or reviewed by any financial institution or partner.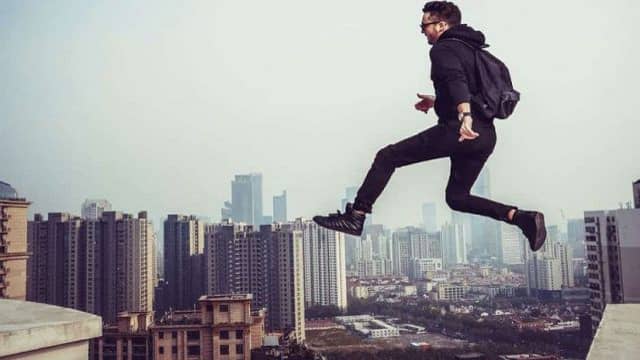 How do we make money?
The products featured on this website are from our partners who compensate us. This may impact which companies we review, the products we evaluate, and where and how a product appears on a page. We receive compensation from a partner when you apply for and receive a product through Mentor. This helps us to support our website, offer free content, tools and calculators, and continue to be one of the leading sources on personal finance.
What are the reasons for student loan refinancing rejection?
Don't worry. If you have faced student loan refinancing rejection, you are not alone.
The good news is that you can overcome these student loan denial reasons with these 7 secrets.
Top Picks For Student Loan Refinancing
September 2023
Variable APR
?

APR, or Annual Percentage Rate, is the price you pay to borrow money. Variable APR means that your interest rate can fluctuate over time, which can increase or decrease your monthly student loan payment. Typically, a variable-rate loan has a lower introductory rate than a fixed-loan rate loan. Variable APR includes a 0.25% discount when you enroll in autopay.
Fixed APR
?

APR, or Annual Percentage Rate, is the price you pay to borrow money. Fixed APR means that your interest rate will always stay the same. Even if interest rates change, your interest rate or monthly payment will not. Fixed APR includes a 0.25% discount when you enroll in autopay.
APR
How To Rebound From Student Loan Refinancing Rejection?
Refinancing your student loans comes with many benefits: a lower interest rate, a lower monthly payment, one combined loan and the opportunity to pay off your student loans faster.
That means that over the life of your student loans, you potentially could save up to tens of thousands of dollars.
So, you check your new interest rate, prepare your application, assemble your documents and wait for a response.
But, then student loan refinancing rejection strikes and the dream of all those savings quickly fades.
What do you do next?
You Mentor.
Step 1: Diagnose the problem
Student loan refinancing is an excellent tool to help lessen the financial burden of student loan repayment.
However, getting approved for student loan refinancing is not guaranteed and student loan refinancing rejection may be in the cards. Why?
While the federal government issues student loans, the federal government does not refinance student loans. Therefore, if you want to refinance student loans, you have to refinance only with a private lender.
Each private lender has its own eligibility criteria, underwriting requirements and approval processes. If one lender denies your application and you face student loan refinancing rejection, the good news is that you can still apply to another lender – or reapply to the same lender – to obtain approval.
If your application is denied, the lender has to provide a reason for the denial. Some common reasons for denial include:
Insufficient Income: If you are unemployed or have low income, lenders may question your ability to meet your monthly life expenses, including debt obligations such as student loan payments.
High Debt/Income Ratio: This ratio is expressed as a percentage, and measures the amount of your monthly debt payments as a percentage of your monthly income.
Lenders understand that you may have other debt obligations such as a mortgage, but they want to make sure you can pay your student loan debt, other debt and life expenses.
Lack of Work Experience: Many lenders want to ensure that you have stable employment, or at least a written job offer.
This means that it can be difficult to refinance your student loans while you are unemployed, a student or a recent college graduate without sufficient work experience.
However, some lenders will refinance student loans for medical residents or third year law school students with a written job offer, for example.
Low Credit Score: Lenders want you to demonstrate a history of financial responsibility. Your credit score is one way to measure your financial health. If your credit score is too low, you may be ineligible to refinance student loans. Most lenders require a minimum credit score in the mid 600's.
Step 2: Apply To Other Lenders
A rejection from one lender does not preclude you from receiving approval from another lender.
Remember that each lender has its own eligibility and underwriting criteria.
Therefore, you should apply to multiple lenders to increase your chances for approval and to find the lowest rate on your student loans.
A student loan refinancing application takes only two minutes to receive your new interest rate.
If you apply to multiple lenders within 30 days, typically this is treated as a single inquiry on your credit report.
Step 3: Get A Qualified Co-Signer
Ask your spouse, parent, grandparent or someone else close to you to act as a co-signer for your student loans. Your co-signer needs to have a strong credit profile and income, and be willing to be equally responsible with you for your student loan.
Having a qualified co-signer can make the difference between "approved" and "denied"
The good news for your co-signer is that after you are approved to refinance your student loans, many student loan lenders offer a co-signer release, which releases your co-signer of financial responsibility if the co-signer and you can meet certain qualifications.
Step 4: Check Your Credit Report
Lenders review your credit report and credit score to measure your financial responsibility.
First, you need to understand the components of your credit report, including your outstanding debt obligations, credit utilization, history of payments and other metrics. Second, make sure that you have reviewed your credit report for any errors.
If there are any errors, you should dispute them.
You can obtain a free copy of your credit report from all three bureaus (Equifax, Experian and Transunion) through AnnualCreditReport.com
Step 5: Consolidate Debt
If you have outstanding debt, you should consolidate your debt into a lower interest rate loan.
For example, if you have outstanding credit card debt, you should consider debt consolidation with a personal loan to lower your interest rate. You may be able to cut your current interest rate in half with a personal loan.
Step 6: Pay Off Debt
Lenders will evaluate your current debt-to-income ratio. One way to improve this ratio is to lower your debt burden.
Your debt-to-income ratio is driven by two factors: debt and income.
If you lower your debt or increase your income (or preferably both), you will improve your debt-to-income ratio.
Use a monthly budget to cut expenses and manage your finances. Use the cost savings to make extra debt payments to reduce principal.
If you want to pay off debt and reduce principal, avoid income repayment plans, which can increase your interest payments over time.
Your goal is to reduce your loan principal so that your monthly payments decrease.
Step 7: Increase Your Income
The second way to improve your debt-to-income ratio is to increase your income.
Ask for a raise.
Find a higher paying job.
Develop a side hustle with recurring monthly income.
Higher income provides comfort to lenders that you will be able to repay your student loan debt in full and on time.
It may take some work – and time – to improve your financial profile and boost your credit score.
However, the investment will be worth the effort to reap the benefits of student loan refinancing.