Advertiser Disclosure
College For Free? New York Offers Free College Tuition
Updated On November 2, 2021
Editorial Note: This content is based solely on the author's opinions and is not provided, approved, endorsed or reviewed by any financial institution or partner.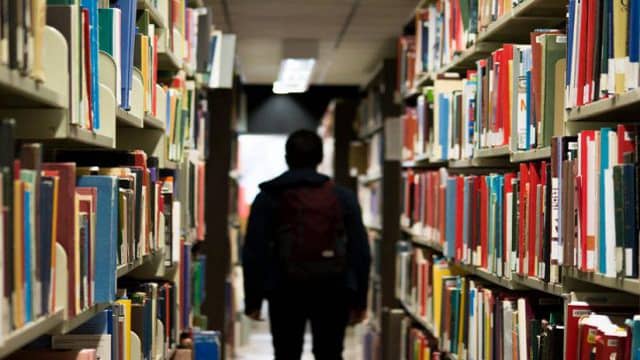 How do we make money?
The products featured on this website are from our partners who compensate us. This may impact which companies we review, the products we evaluate, and where and how a product appears on a page. We receive compensation from a partner when you apply for and receive a product through Mentor. This helps us to support our website, offer free content, tools and calculators, and continue to be one of the leading sources on personal finance.
One issue that Democrats and Republicans can agree on is our nation's student loan crisis, which impacts over 40 million borrowers who are holding over $1.3 trillion in student loan debt.
During the 2016 election, the presidential nominees proposed several solutions to help tackle student loan debt:
Donald Trump: President-elect Trump has offered a student loan debt repayment plan that allows borrowers to cap their monthly student loan payments based on their income and then have their student loans forgiven after a certain period of time. Among other proposals, Trump has also called for universities with large endowments to spend more of their endowment funds on students for tuition, housing, and other costs – or the universities would potentially lose their tax-exempt status.
Hillary Clinton: Democratic nominee Hillary Clinton proposed a free college tuition plan as well as a student loan repayment and student loan forgiveness plan. Among other proposals, Clinton also called for student loan refinancing for 25 million Americans and a three-month moratorium on all federal student loan payments.
Now, New York Governor Andrew Cuomo has offered his take on student loan debt relief: free college tuition.
Today, with Senator Bernie Sanders (I-VT) at La Guardia Community College in New York, Cuomo, a Democrat, announced a proposal to offer free tuition at all of New York's public colleges.
The Plan. The plan, which requires approval by the state legislature, would provide free tuition to residents whose families earn less than $125,000 per year to any of New York's state universities (State University of New York or SUNY), city colleges (City University of New York or CUNY) or community colleges. The tuition would be provided through the Excelsior Scholarship and supplement existing state and federal loans and grants. Under the existing New York State Tuition Assistance Program (TAP), eligible New York residents can receive up to $5,165 toward tuition.
"A college education is not a luxury – it is an absolute necessity for any chance at economic mobility, and with these first-in-the-nation Excelsior Scholarships, we're providing the opportunity for New Yorkers to succeed, no matter what zip code they come from and without the anchor of student debt weighing them down," Cuomo said in a statement.
If approved by the state legislature, New York would be the first state to offer free tuition at all its public colleges and universities. Cuomo wants to implement the plan starting this fall with a three year, gradual roll-out. The income threshold would be $100,000 in 2018, $110,000 in 2018 and $125,000 in 2019.
Tuition Cost. New York has the largest public university system in the country, with 440,000 students across 64 campuses. According to the State University of New York, tuition for state residents is $6,470 for the current academic year. Tuition for the current academic year for residents at City University of New York schools and community colleges is $6,330 and $4,800, respectively.
Plan Cost. Cuomo, a potential presidential candidate in 2020, estimates that the program could help 940,000 families and individuals. Once fully implemented, Cuomo estimates the program could cost $163 million, although more details on how to fund the program are needed, including if it will be funded by taxpayers through new taxes or be funded from existing state resources. New York spends about $10.6 billion per year on higher education.
Top Picks For Student Loan Refinancing
September 2023
Variable APR
?

APR, or Annual Percentage Rate, is the price you pay to borrow money. Variable APR means that your interest rate can fluctuate over time, which can increase or decrease your monthly student loan payment. Typically, a variable-rate loan has a lower introductory rate than a fixed-loan rate loan. Variable APR includes a 0.25% discount when you enroll in autopay.
Fixed APR
?

APR, or Annual Percentage Rate, is the price you pay to borrow money. Fixed APR means that your interest rate will always stay the same. Even if interest rates change, your interest rate or monthly payment will not. Fixed APR includes a 0.25% discount when you enroll in autopay.
APR