Advertiser Disclosure
What To Know Before You #DeleteUber
Updated On November 1, 2021
Editorial Note: This content is based solely on the author's opinions and is not provided, approved, endorsed or reviewed by any financial institution or partner.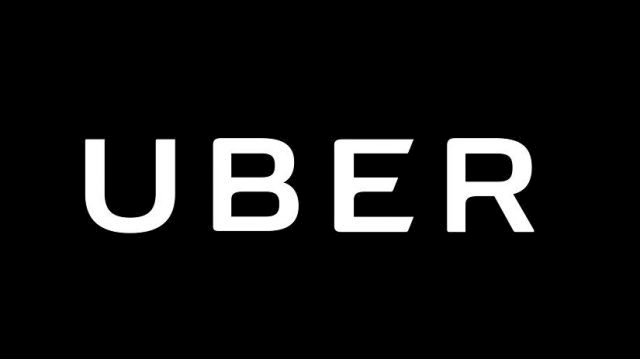 How do we make money?
The products featured on this website are from our partners who compensate us. This may impact which companies we review, the products we evaluate, and where and how a product appears on a page. We receive compensation from a partner when you apply for and receive a product through Mentor. This helps us to support our website, offer free content, tools and calculators, and continue to be one of the leading sources on personal finance.
If you have used Twitter in recent days, you may have noticed a trending hashtag: #DeleteUber.
The hashtag relates to a social media campaign aimed at drawing attention to Uber's actions in the immediate aftermath of one of President Trump's most recent and controversial executive orders.
Over the past several days, it is not uncommon for Facebook and Twitter users to post photos of themselves deactivating their Uber accounts while encouraging others to download alternative ride-sharing apps such as San Francisco-based Lyft.
But who benefits when you delete Uber from your smartphone? It may not be who you think.
Top Picks For Student Loan Refinancing
September 2023
Variable APR
?

APR, or Annual Percentage Rate, is the price you pay to borrow money. Variable APR means that your interest rate can fluctuate over time, which can increase or decrease your monthly student loan payment. Typically, a variable-rate loan has a lower introductory rate than a fixed-loan rate loan. Variable APR includes a 0.25% discount when you enroll in autopay.
Fixed APR
?

APR, or Annual Percentage Rate, is the price you pay to borrow money. Fixed APR means that your interest rate will always stay the same. Even if interest rates change, your interest rate or monthly payment will not. Fixed APR includes a 0.25% discount when you enroll in autopay.
APR
Here is what you need to know about #DeleteUber and who benefits if you decide to delete your Uber account:
The Origin
Started by Chicago journalist Dan O'Sullivan, #DeleteUber is a social media campaign that urges Uber customers to delete their Uber account to protest President Trump's executive order to ban refugees and immigrants from seven Muslim-majority countries from entering the United States.
On Saturday, after Trump's executive order was announced, the 19,000-member New York Taxi Workers Alliance, a non-profit union, called for a one hour halt to taxi rides en route to John F. Kennedy airport in New York to show support for anyone held at the airport as a result of the executive order.
After the one hour strike ended, Uber tweeted that "surge pricing has been turned off at JFK Airport." Accordingly, Uber continued to send drivers to JFK. However, Uber's tweet was interpreted by many as allegedly breaking the strike to profit.
Uber then attempted to clarify that it had no intention to break the strike with a tweet early Sunday morning and a message from Uber CEO Travis Kalanick. Uber also set up a $3 million legal defense fund for immigration defense and services.
"Drivers who are citizens of Iran, Iraq, Libya, Somalia, Sudan, Syria or Yemen and live in the US but have left the country, will not be able to return for 90 days," Kalanick wrote in a Facebook post. "This means they won't be able to earn money and support their families during this period. So it's important that as a community that we do everything we can to help these drivers."However, Uber customers criticized Uber's response to the executive order and started a social media campaign to encourage customers to delete their Uber accounts. Further, some Uber users have taken issue with Kalanick's participation on Trump's business advisory council, which also includes the chief executive officers of Disney, Pepsi and Blackstone, among other.
Enter Lyft.
Lyft Downloads Skyrocket
Meanwhile, Uber's chief competitor, Lyft, capitalized on Uber's public relations issues. Lyft publicly criticized the president's executive order and donated $1 million to the American Civil Liberties Union (ACLU), which opposes the immigrant ban and filed a class action suit on behalf of two Iraqis temporarily detained at JFK.
Lyft's actions resonated throughout social media and helped fuel the #DeleteUber campaign. According to Tech Crunch, as a result of this past weekend's activities and the #DeleteUber campaign, downloads for Lyft skyrocketed in the iPhone App Store. At one point on Monday, Lyft ranked as the #6 free app – ahead of YouTube, Messenger, Facebook, Google Maps, Netflix, Spotify, Pinterest, Amazon, Twitter, Pandora and Uber.
Meet The Real Beneficiaries
As some customers replace their Uber app with Lyft to protest Trump's executive order, they may want to take a closer look at some of Lyft's investors.
Like Uber, Lyft has attracted an impressive cadre of investors, including Alibaba, Andreessen Horowitz, Third Point, General Motors, Coatue and Fortress, among others.
If you are deleting your Uber app to protest the Trump administration, two Lyft investors, in particular, may stand out given their connections to the president.
In 2015, investor Carl Icahn invested over $100 million in Lyft. His company, Icahn Enterprises, also has a Lyft board seat. Icahn currently serves as a special advisor to the president, a position he was appointed to last December.
In addition to Icahn, Peter Thiel's Founder Fund led Lyft's Series B round, and also invested in two subsequent fundraising rounds. Founder Fund, with venture capital firm Andreessen Horowitz, sold approximately $75 million of Lyft shares to Saudi Prince al - Waleed Bin Talal's Kingdom Holdings as part of the $1 billion Series F fundraising round. Thiel, an early investor in Facebook and a co-founder of Paypal, also served as a member of Trump's transition team.