Advertiser Disclosure
Warren Buffett And Al Gore Both Trade This Stock
Updated On November 2, 2021
Editorial Note: This content is based solely on the author's opinions and is not provided, approved, endorsed or reviewed by any financial institution or partner.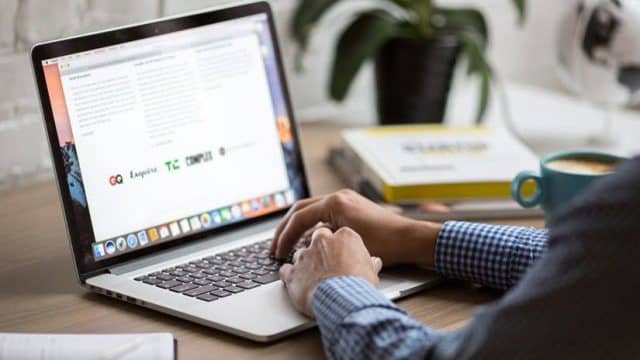 How do we make money?
The products featured on this website are from our partners who compensate us. This may impact which companies we review, the products we evaluate, and where and how a product appears on a page. We receive compensation from a partner when you apply for and receive a product through Mentor. This helps us to support our website, offer free content, tools and calculators, and continue to be one of the leading sources on personal finance.
Warren Buffett rarely likes technology stocks.
His rationale? Stick with what you know. Buffett readily admits that he does not understand technology so he has avoided investments in the technology sector.
Over the years, there have been exceptions to this rule – including Buffett's investments in IBM and Microsoft, among others.
Perhaps chief among these exceptions is Buffett's investment in Apple. Over the past year, Buffett, through his holding company, Berkshire Hathaway, has amassed more than 61 million shares in Apple, making Berkshire a top 10 Apple shareholder with its 1% stake.
Based on Friday's closing price of $136.66, Berkshire's stake in Apple is valued at approximately $8.3 billion. According to Berkshire's annual report released today, Berkshire acquired its Apple stake at an average price of $110.17, which means Berkshire already has generated a paper profit of over $1.6 billion.
Buffett continues to remain bullish on Apple, even as Apple's share price hit an all-time high earlier this month.
As Buffett continues to sing Apple's praises, another investor has taken the other side of the bet.
Former Vice President Al Gore.
According to a filing yesterday with the U.S. Securities and Exchange Commission (SEC), Gore, an Apple board member, this week sold 215,437 shares of Apple stock worth about $29.5 million.
Gore completed the sale on Wednesday through multiple trades ranging from $136.37 to $137.12 at an average sale price of $136.72.
Gore acquired these shares four years ago by exercising stock options that he received as an Apple director to acquire 59,000 shares at a price of $7.48 per share (the pre-split adjusted value of $502.68) for a total cost of approximately $441,000.
This sale is in addition to the 70,000 shares that, according to an SEC filing, Gore exercised for $13.02 earlier this month.
After this week's sale, Gore owns 230,137 shares of Apple stock worth about $31.5 million as of Friday's close. Therefore, even has Gore has taken profits, he still holds a sizable stake in Apple.
Gore has been an Apple board member since 2003 and is currently up for re-election to Apple's board of directors at its upcoming annual meeting this Tuesday.
Top Picks For Student Loan Refinancing
September 2023
Variable APR
?

APR, or Annual Percentage Rate, is the price you pay to borrow money. Variable APR means that your interest rate can fluctuate over time, which can increase or decrease your monthly student loan payment. Typically, a variable-rate loan has a lower introductory rate than a fixed-loan rate loan. Variable APR includes a 0.25% discount when you enroll in autopay.
Fixed APR
?

APR, or Annual Percentage Rate, is the price you pay to borrow money. Fixed APR means that your interest rate will always stay the same. Even if interest rates change, your interest rate or monthly payment will not. Fixed APR includes a 0.25% discount when you enroll in autopay.
APR